A couple of years ago, I had the pleasure of photographing the cutest little retro wedding at Scottadito's restaurant in Brooklyn. It was at the height of the busy wedding season, and I just realized that I never posted images from the event. So, without further ado, here are some lovely memories from Dominic and Kristina's big day.
The day started at Dominic and Kristina's apartment in Brooklyn. Kristina, as you can tell, is a fan of all things vintage. From her choice of makeup to her gossamer gloves and birdcage veil, Kristina is the epitome of retro chic. This was a low key, DIY affair, with friends and family pitching in to help. Once everything was in order, we headed off to Prospect Park for a few quick photos.
The ceremony and reception was held at Scottadito Osteria Toscana, a classic Italian restaurant in Carroll Gardens. If you have ever eaten at Scottadito's, you know that the food is great and the room for private events in the back is precious. There is a tiny garden that lets in a bit of natural light, and art deco posters adorning the bare brick walls. Additional decorations came in the form of union jack flags, as a nod to Dominic's UK heritage. The ceremony was held right in front of the garden, and once Dominic and Kristina said, 'I do,' the reception fun began.
After the last peanut butter-chocolate cupcake was eaten, the entire group headed over to Union Hall, for a game of bocce in the middle of the bar. What better way to end the night?
So of course you want to know how these two met: Kristina was waiting for a friend at the Mercury Lounge in Manhattan.  While she was waiting, handsome stranger Dominic, also waiting for a friend, saddled up next to her.  The two haven't stopped chatting since they met that fateful night.  Since these two met the old fashioned way, it makes sense that the proposal was just as timeless.  While spending the winter holidays in the UK, Dominic got down on one knee and proposed to Kristina in a room lit completely by candles.  Sweet, simple, and sentimental — Dominic and Kristina's love story in a nutshell.
Ceremony and reception venue: Scottadito Osteria Toscana
Cupcakes: Baked
After party venue: Union Hall
Wedding dress: vintage
Veil: Bhldn
Shoes: Ivanka Trump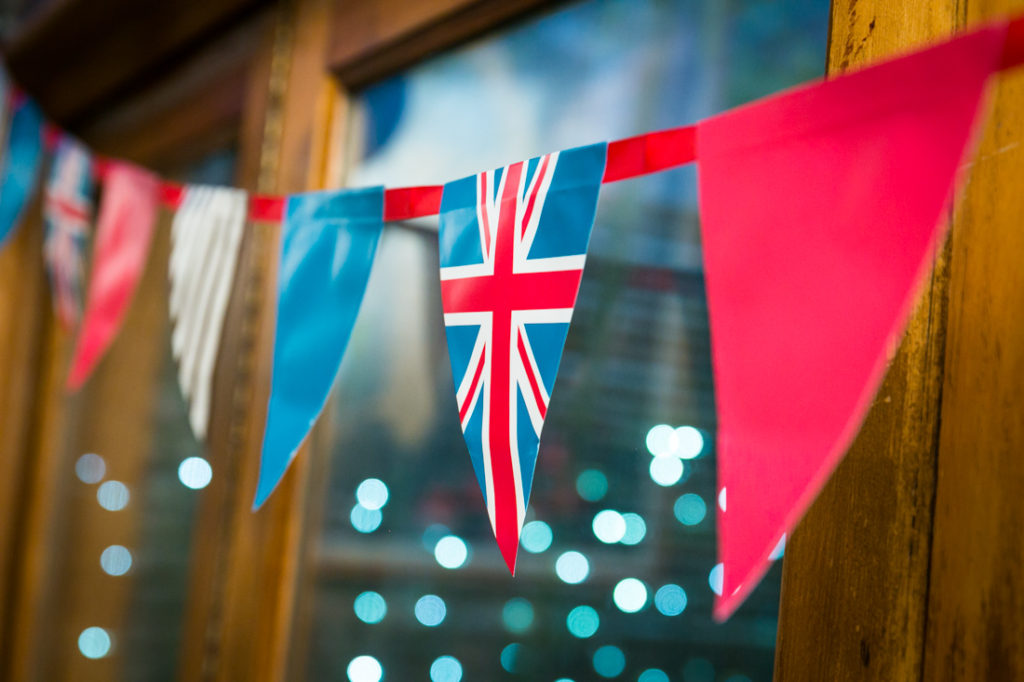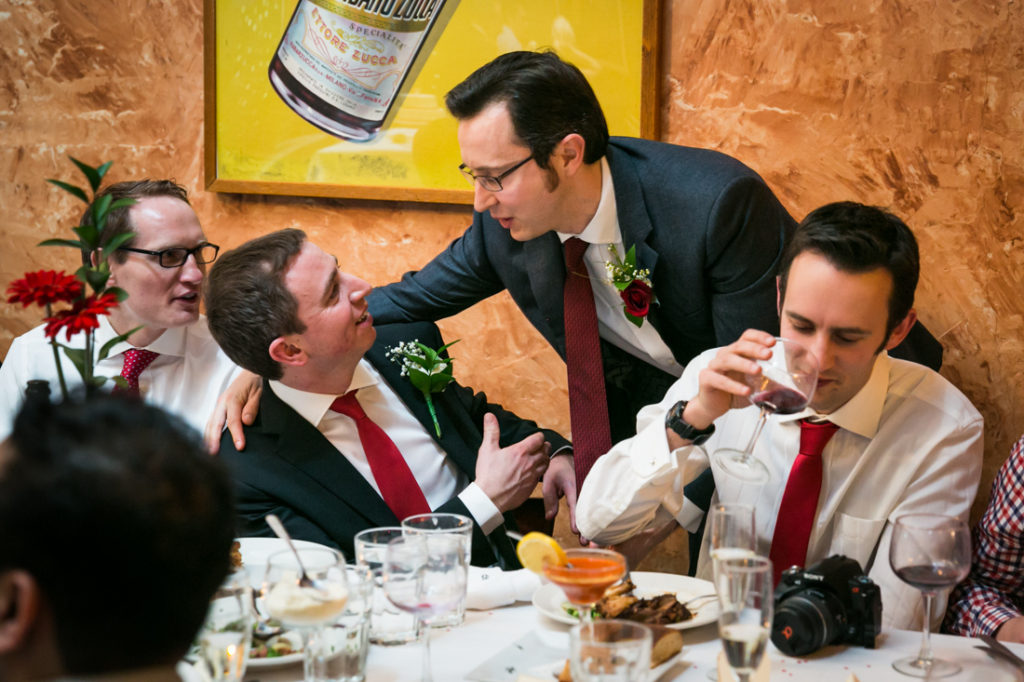 If you would like to see more photos from my portfolio, such as these Scottadito wedding images, then please visit my website – www.KellyWilliamsPhotographer.com
Save
Save
Save