It's the start of the year, and like everyone else, I have some new year's resolutions which I would like to complete.  My goals for this year are to work on my personal photography projects and to try and achieve more of a life/work balance.  I started today by taking the entire day off — a rare occurrence for me.  I visited the Metropolitan Museum of Art and spent the rest of the afternoon playing tourist with camera in hand.  It's been a while since I have taken to the street to flex my photojournalist skills (well, without following behind a bride and groom).  It felt great, and my hope is that I can start to take one day off a week and feel guilt-free.  Here are the resulting images from today's adventures in NYC: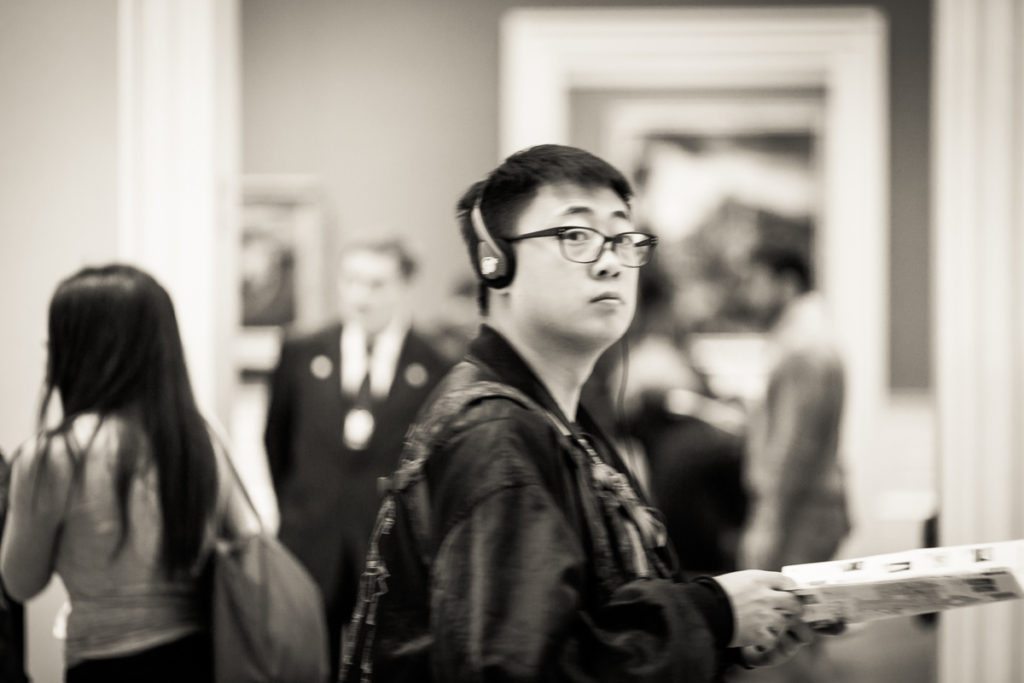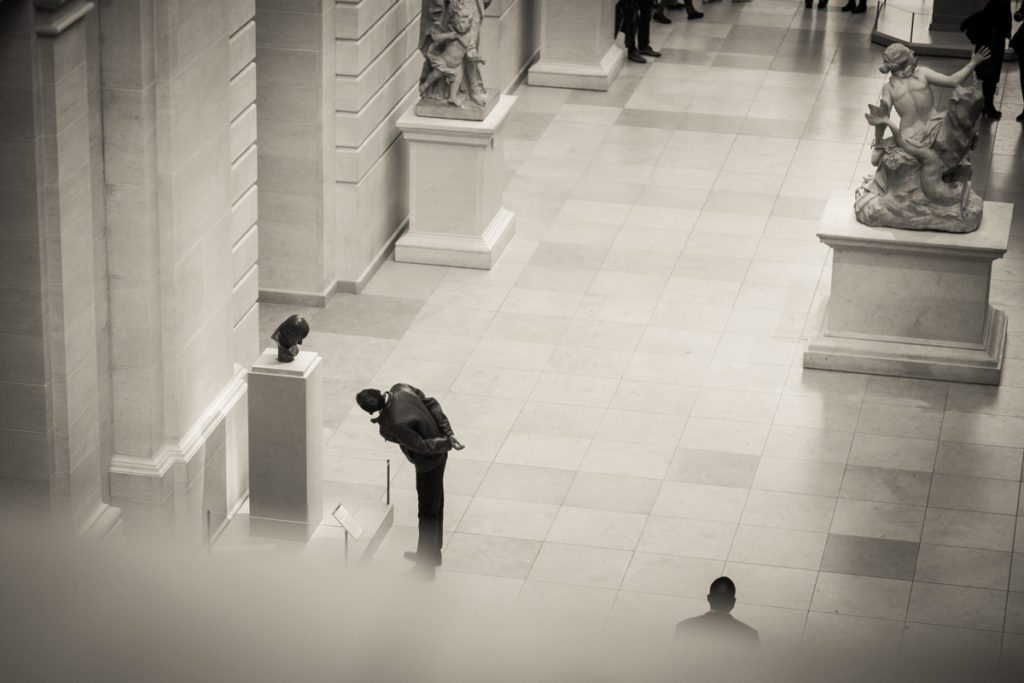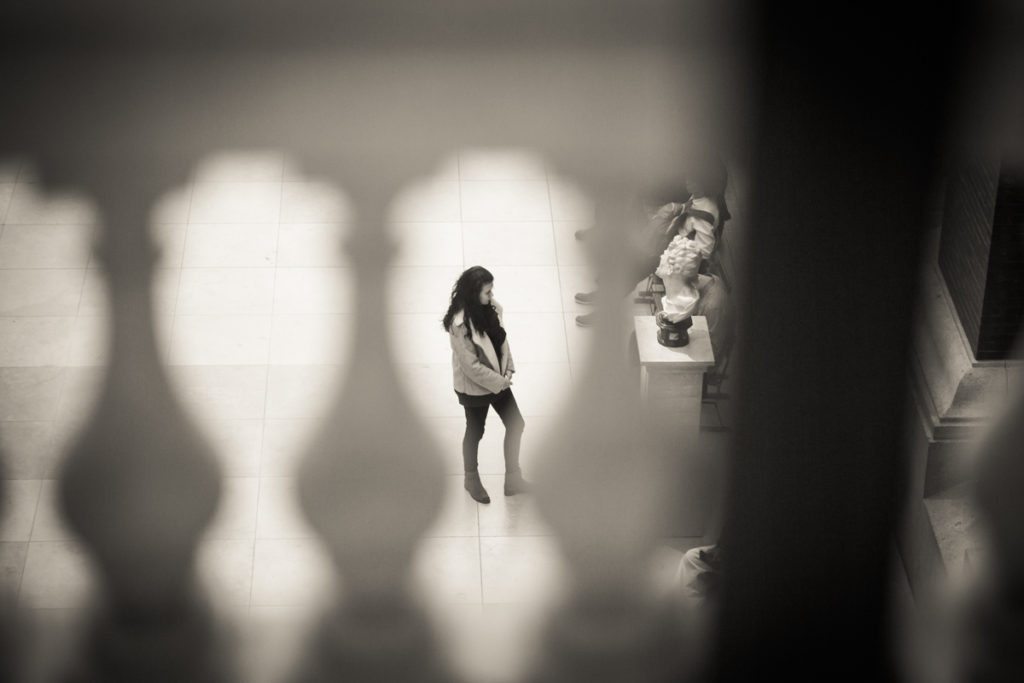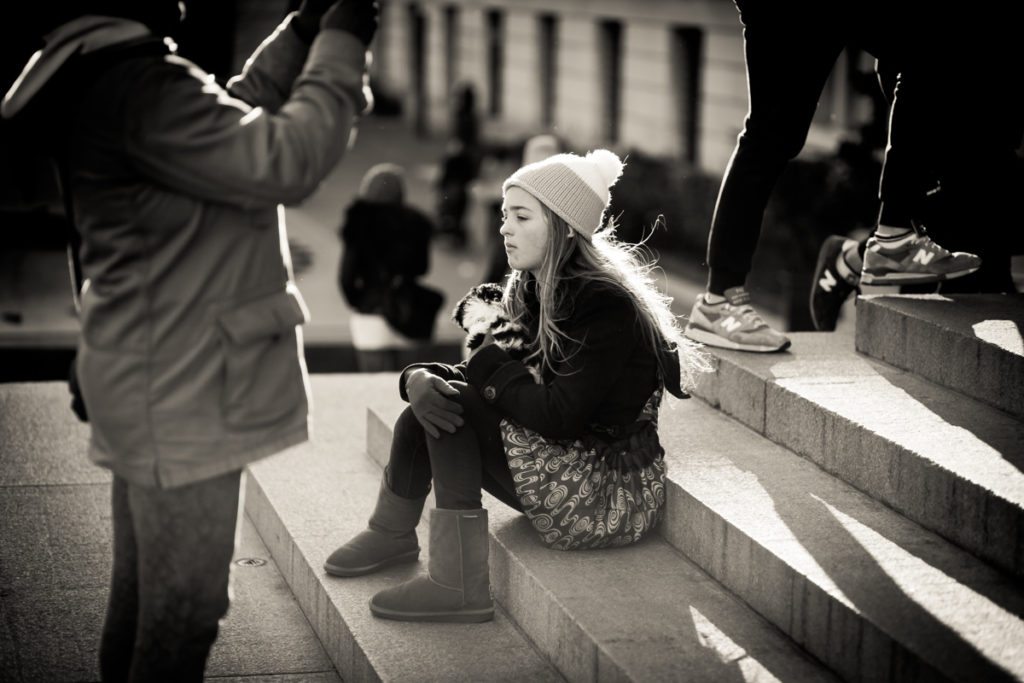 Today's set of photos all revolved around the theme of watching others / being watched.  And for anyone interested in the technical side of the photography, I took this 'homework' assignment one step further by limiting myself only to my 85mm lens (a great portrait lens which I don't use nearly enough) at a 1.8 aperture.  One takeaway from today: people, put down your cell phones and notice the world around you.  At the very least, you will notice when someone is taking your photo.
Other projects I would like to put together include starting a new portrait series  — of whom I'm not sure — and putting together a book of my county fair photos.  For the portrait series, I have usually gone to Craigslist to look for candidates who will sit in front of my lens.  Are people still using Craigslist?  If not Craigslist, then where would you go to find people who would be interested in participating in an art project?
_____________________
For more examples of my work as a NYC street photographer, please visit the website for my personal photography: Kelly-Williams.com