I will have the pleasure of photographing the wedding of Nina & Thom tomorrow at the Oratory of St. Bonifice with a reception at The Farm on Adderley.  These Brooklynites love their borough almost as much as they love each other, and wanted to proclaim their local pride with an engagement shoot at the Brooklyn Botanic Garden and the Grand Army Plaza.  Enjoy these pics from their Brooklyn Botanic Garden engagement shoot, and I'll have more photos tomorrow from their wedding.  Oh, and check out the moves by these karate super stars.  Thom already has his black belt, and last I heard, Nina was going for hers.  The couple that kicks together, stays together.  #NinaAndThom
Nina and Thom are a very laid back couple, but they still wanted to show the different sides of their personality in their engagement shoot.  We started off the shoot at the Brooklyn Botanic Garden, and concentrated on the Japanese hill and pond area of the garden.  For this part of the shoot, Nina and Thom dressed up a bit but were still comfortable enough to show off their karate moves.
For the second part of the shoot, we took a walk first to the Brooklyn Museum, where we just couldn't pass by the cherry blossoms.  From there we went to Grand Army Plaza.  Enjoy the photos!
---
Want to see what happened next?  Check out all the photos from Nina and Thom's beautiful wedding at the Farm on Adderley.
Interested in a set of your own Brooklyn Botanic Garden engagement photos?  Drop me a line and let's chat about your photography needs.
If you would like to see more images from my portfolio, then please visit my website — KellyWilliamsPhotographer.com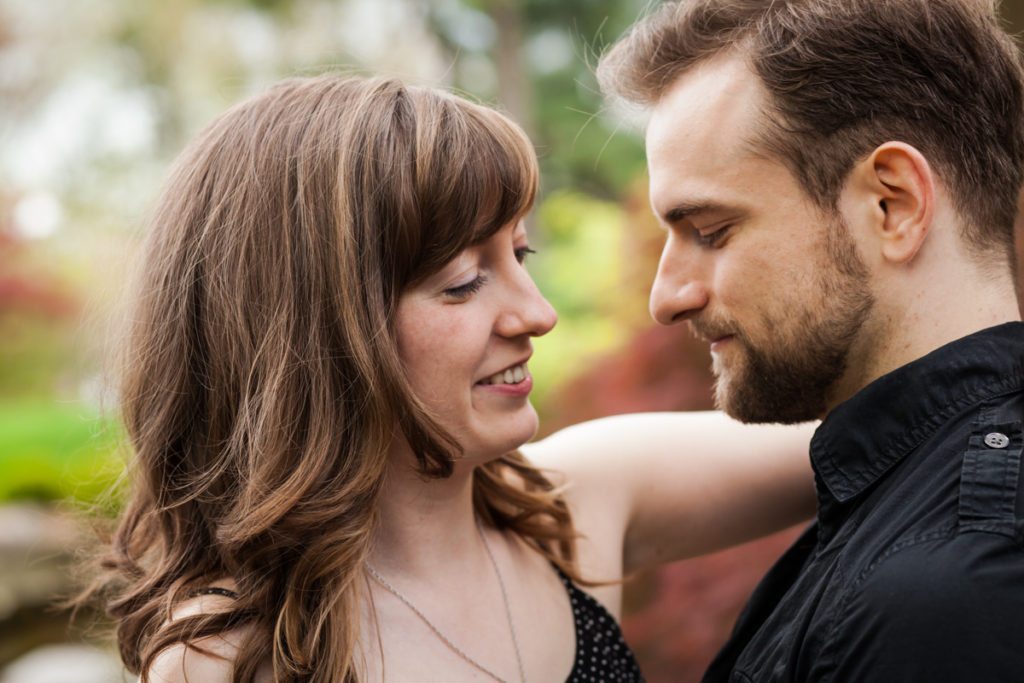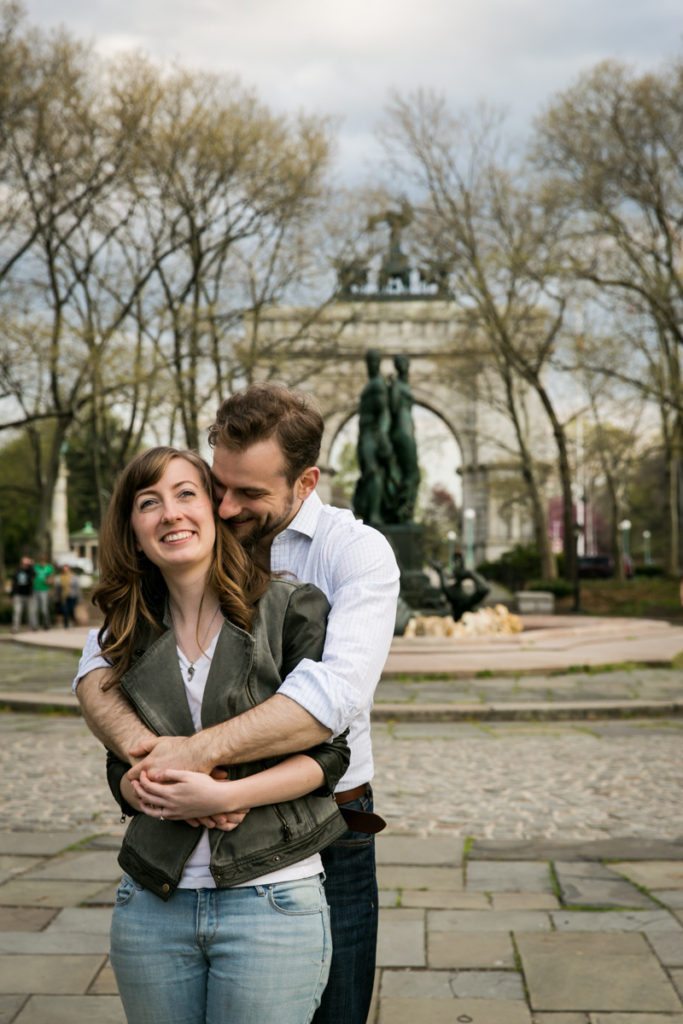 Save
Save
Save