Being deeply loved by someone gives you strength, while loving someone deeply gives you courage.

These profound thoughts on love by the father of Taoism, Lao Tzu, are a good way to start today's blog. For photographers, April is the start of the busy wedding season and the month in which a lot of engagement sessions happen. To celebrate this month of love, I thought I might share with you a selection of my best engagement photos over the years as well as present to you my own gift of love.
I have been blessed with photographing hundreds of couples in love over the course of my seven years in wedding photography. Each couple has their own love story to tell, and it was an honor to be their storyteller. These are a few of my favorite photos.
If you are on your way to tying the knot, I want to be able to linger over your love story, and focus on you two as a couple. As such, I am giving two hours of engagement photography to couples for $300 (low-resolution files only) through May 15th. My engagement sessions are normally $300 per hour, so this is a wonderful value. More time equals more locations, more outfit changes, and more opportunities to slow down in front of the camera and put your best foot forward.
And since no love story is complete without a storybook to record the experience, any purchase of photo products totaling $50 or more will also receive a 10% discount plus all the high-resolution images from the session. One great option to record the memories of your engagement session is a guest book, so that you can share your photos with your wedding guests.
Read more about Julia and Jason's Central Park engagement session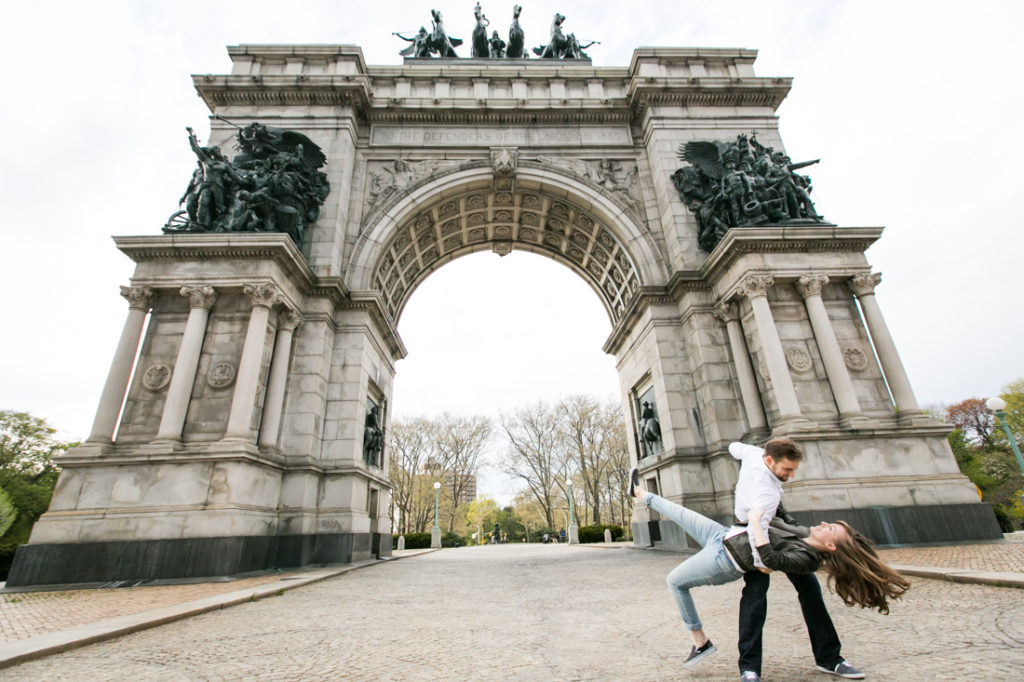 Read more about Nina and Thom's Brooklyn Botanic Garden engagement session
Read more about Derrica and Shane's Brooklyn engagement session
Read more about Stephanie and Shane's Windsor Terrace engagement shoot
Read more about Vanessa and Nathan's Governors Island engagement session
Read more about Ashley and Kareem's Brooklyn Bridge Park engagement session
Read more about Meredith and Jonathan's Astoria engagement session
If you would like to see more examples of my best engagement photos, then please visit my website — www.KellyWilliamsPhotographer.com
Save
Save
Save