You may have heard me say, 'I'm going for a venue check.' Sounds like I'm going to the doctor, no? In short, it means that I am going to physically visit your venue. When I do, I'm looking for a few key things. Here is your all access, behind-the-scenes view of what happens next in my event photography preparation battle plan.
Let's take as an example, Mary Beth and Jon's wedding last Thursday. In this case, I had the opportunity to visit the space with my client in order to assess the venue through their eyes. How will the tables be set up? Where will the cake be displayed? Bottom line: I want to know what's important to you, the client, and where everything will be placed. At this point, I'll make sure to let you know if I see any red flags on spacing, hear about extra tall centerpieces that may block my shots, or if I think it will take too long to get from point A to point B.
Aside from the points listed above, my main concern is lighting. Is there enough? Will you be supplementing with colored uplighting? I always try to view a space in the exact lighting situation as your event. Be it day wedding or evening birthday party, I want to be able to do a dry run ahead of time. This way I can take note of my camera settings as well as get ready to bring standalone lights if need be. As always, I am looking at the ceiling height (tall ceilings require more power from my flash to light up the room) and the color of a room (a white space is easy to bounce light off of, while a wood-paneled or brick room will take on a reddish tone when lit with flash, though this can be removed in post-production.)
My next concern is your portraits. First and foremost, where will we be holding the family portraits? I need a basic background that doesn't distract, and for large families and bridal parties I need a relatively large amount of space. If I am shooting a large group portrait, then I need to get up high enough to include everyone in the photo. I always bring a stepping stool with me to add a little height, but for really large groups, I will arrange with the venue ahead of time to get access to a ladder. (In Mary Beth and Jon's case, I just used a chair. Note to self: this is dangerous.)
For individual portraits, such as that of the bride and groom, I like to find a space that is more intimate and that can provide the bride and groom a little bit of privacy from the rest of the wedding guests. In the case of Mary Beth and Jon, I knew time was going to be tight. Bushwick Inlet Park is fairly close to the Wythe Hotel, but is still two streets and one avenue away. This was going to take too long. I walked all around the Wythe Hotel to look for other areas that had both Brooklyn industrial grit as well as a fairly blank background so as not to distract from the couple. The places I found were all on the street directly beside the hotel, and as you can see from the before and after shots, they worked out great.
My final concern when checking out a venue is rain backup locations. Rain is a persistent threat in New York City, and I am always looking for a space for family photos as well as individual portraits. In the case of Mary Beth and Jon, we were limited because the hotel does not allow photos in the bar, restaurant, or lobby. Thinking quick, I asked about the theater. Though it was dark, it would have to do as a backup location. (And I'm so glad the rain passed over us!)
So that's a glimpse into what goes into preparing for your event. Got a wedding or party coming up? Let me know, and let's start planning!
Oh, and a belated happy Easter/Passover to you all! If you would like to see the photos I took during Sunday's Easter Parade down Fifth Avenue, hop on over to my personal photography blog – www.Blog.Kelly-Williams.com — to see the photos.
And if you would like to see more images from my portfolio, then please visit either my wedding website — KellyWilliamsPhotographer.com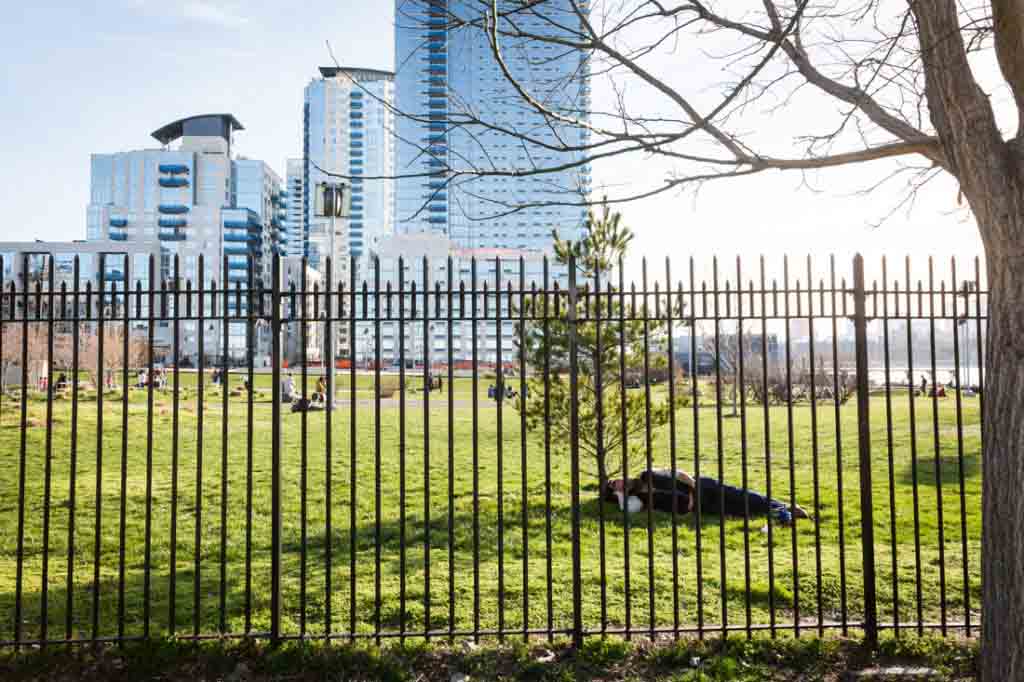 Save
Save