Of all the wacky fairs I have attended during my visit to Florida, the Pasco County Fair was by far the best.  A cute baby contest, full rodeo, and wild amusement rides — need I say more?
I started the day at the cute baby contest.  Unfortunately, I never found out the exact criteria for judging, but competition was fierce.  No out of control pageant moms here, just lots of proud parents eager to have their little one put her or his best foot forward.
The Pasco County Fair had the prerequisite livestock display — this time with pigs!  Let me tell you that they are very vocal when they are hungry and not cute at all.  While the little porkers were sadly missing from the Florida State Fair, the Pasco County Fair did not have cows.
The rodeo was a unique delight, and had all the bells and whistles: bull riding, calf roping, and barrel racing for the ladies.  A rodeo is my kind of sport: fast and furious.  No matter the event, each was dangerous and exciting in its own right. It makes me want to do a photo essay on female bull riders, which sadly, were not represented at this particular rodeo though they do exist.
Finally, I took a tour through the amusement park.  While I am not a fan of mechanical contraption that throws you up in the air, the sun setting over the fair made it look like a surreal wonderland.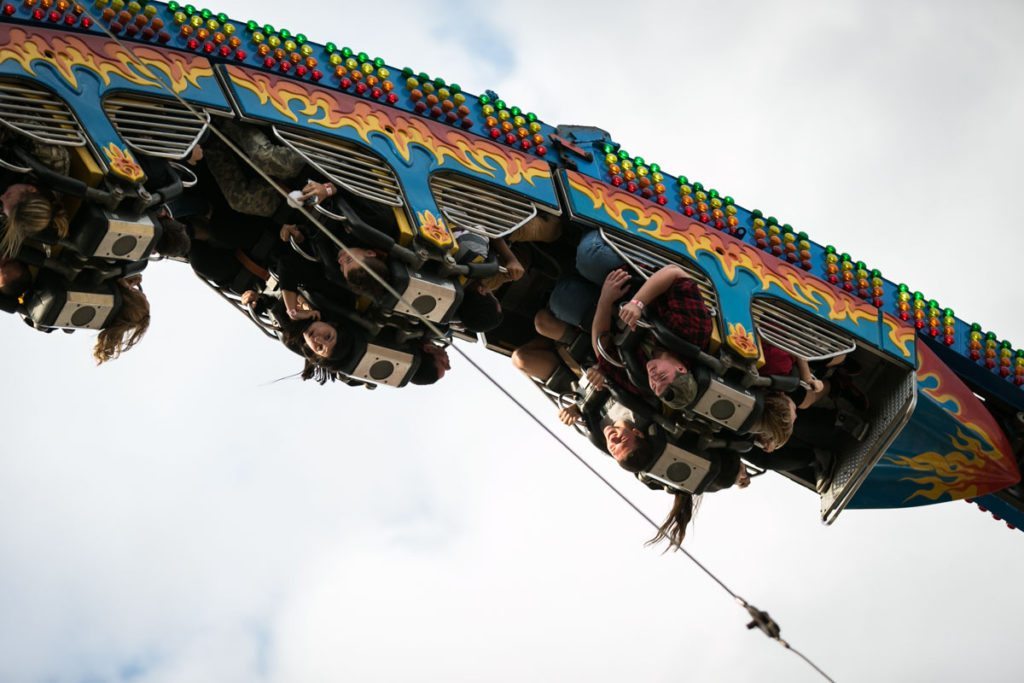 ---
If you would like to view other recent photos by NYC photojournalist, Kelly Williams, please visit her website portfolio.
Like what you're reading?  Why not subscribe so you don't miss a post???