It may not have been as cold in October as it is now, but I remember it being freezing for Alyssa and Greg's DUMBO engagement. These two put on brave smiles and looked great in front of the camera, despite the low temperatures and high winds. Take a look at their engagement photos, and think warm thoughts: Alyssa and Greg will be getting married in Miami later this year.
Let's start by finding out how these two lovebirds met. Alyssa: 'We met on our first day of medical school in the Caribbean on a little island called Dominica. We started dating when we began our third year doing rotations in Park Slope, so Brooklyn is a special place to us. We would go to Brooklyn Bridge Park every weekend to partake in Smorgasburg. We've since lived in Miami and now we're living in Connecticut for residency, but this is why we want to do our engagement pictures in Brooklyn!'
I was happy to fulfill Alyssa and Greg's request to photograph their engagement in Brooklyn. While I have taken photos in DUMBO a million times, we decided to give this shoot a more urban feel and thus focused on the areas under the Manhattan Bridge and around the small streets near the waterfront. Of course this also gave us the opportunity to take advantage of the colorful graffiti in the neighborhood. This look worked perfectly with the overcast skies, and is a completely different shoot from other engagement sessions of mine that focused on the nearby park.
Enjoy the photos, and let Alyssa and Greg's DUMBO engagement session be proof positive that you shouldn't fear the cold – embrace it and get some great photos in the process!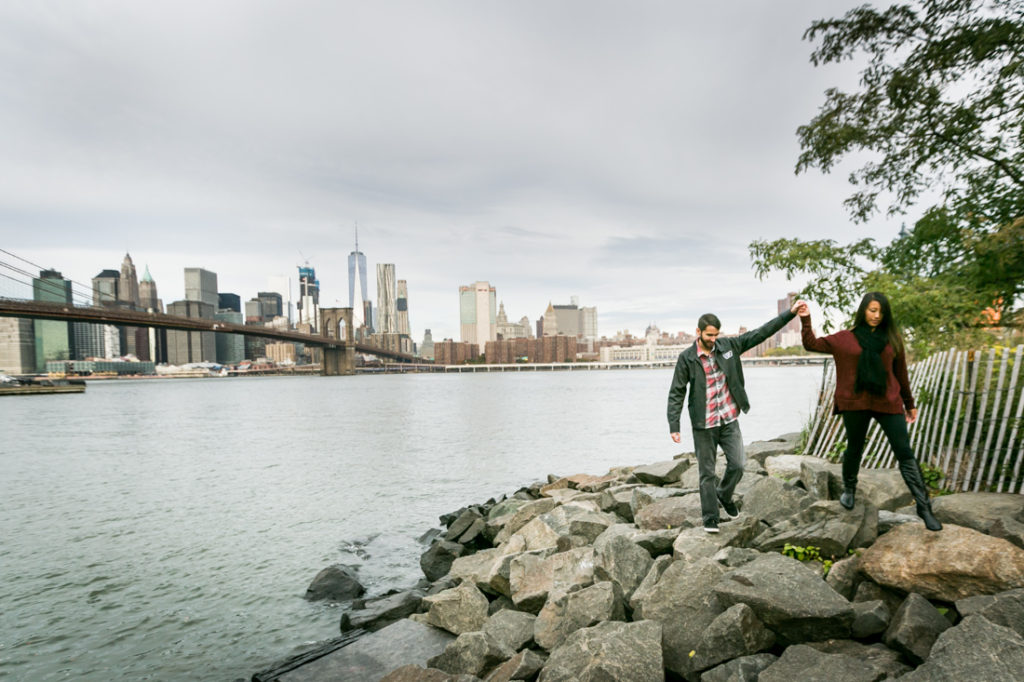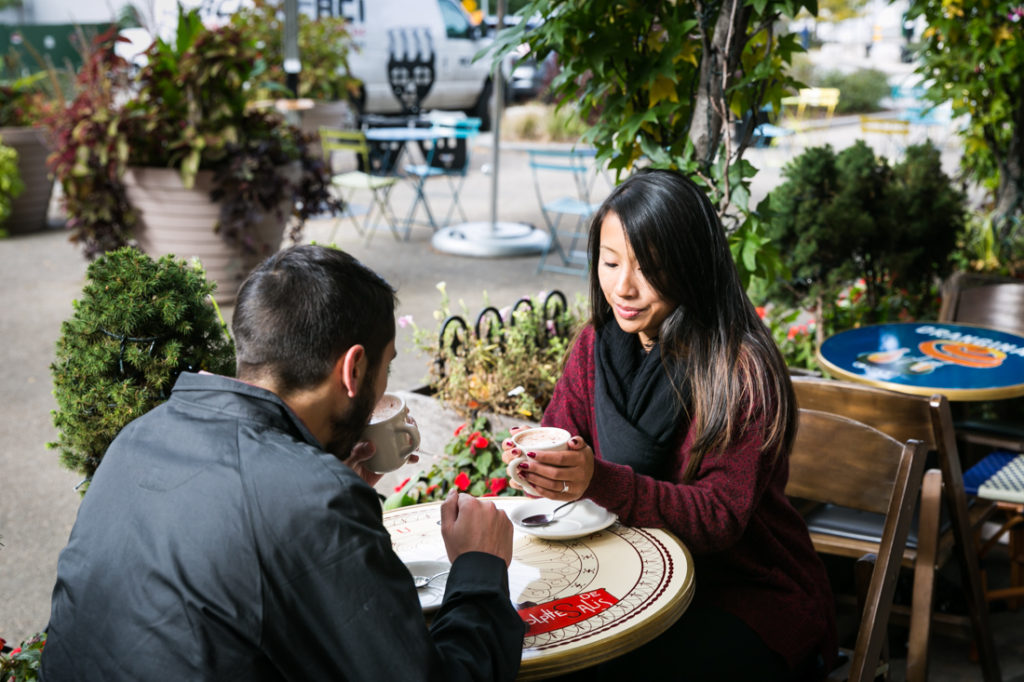 If you would like to see more images from DUMBO engagement photographer, Kelly Williams, please visit her website – www.KellyWilliamsPhotographer.com
Save
Save
Save
Save
Save