No doubt you are familiar with the wedding superstition that a bride should include, 'something old, something new, something borrowed, something blue and a silver sixpence in her shoe.' What's a modern bride to do with this 19th century tradition? Here are a few creative borrowed and blue wedding ideas to give the custom a contemporary twist.
The meaning behind the tradition is as follows:
Something 'old' symbolizes a continuation of the past
Something 'new' represents the future that has yet to be for the couple
Something 'borrowed' comes from a wish to borrow the happiness of another joyful bride. The new bride is supposed to borrow something from a happily married woman so that a bit of her wedded bliss could in turn be passed on to the new bride.
Something 'blue' stands for purity, love, and fidelity (though why, I'm not sure – blame the Victorians)
Finally, the sixpence (a silver British coin) in your shoe is mainly a British custom signifying a wish for wealth and good luck
Something Old
Antique jewelry, cufflinks, or hair accessories – Now is the time to bring out your grandmother's pearls (which also counts as 'borrowed')
Family gemstones from another piece of jewelry incorporated into your wedding band or engagement ring
Wedding dress – Vintage is always chic in my book
Small bible or missal – One of my bride's, Francesca, carried down the aisle the missal which once belonged to her grandmother. You could also use the family bible at the ceremony.
Venue – getting married at a historical location? Yep, that counts.
An authentic sixpence from England – You can find anything online; how about these nifty cufflinks?
Antique photo locket (or a new locket with an old photo) for your bouquet
Handkerchief – Either held as you walk down the aisle, or wrapped around your bouquet
Piece of vintage ribbon for your sash
Framed photos of your loved ones when they got married – Display the frames either in your bridal suite when you are getting ready, or during the reception
Sew a piece of a family heirloom garment onto the hem of your new wedding dress – This could be a piece of fabric, a pearl that formerly adorned your mother's wedding dress, or a button from your father or grandfather's wedding suit
Something New
Wedding dress
Lingerie
Shoes
New jewelry or accessories – Bowtie, perhaps? Bowtie on a cat…even better!
Fresh haircut, makeup, lip color, or nail polish – Oh yes, that very much counts
Newly-minted penny in your shoe for good luck — The American take on the British tradition
Fresh flowers
Letter or poem written from your beloved, that you carry with you down the aisle
The key to your new home
Something Borrowed
A family member's wedding outfit – My client Erica famously rocked both her mother's dress and hat as she walked down the aisle
Veil
Shoes
Jewelry or accessories
Hair clips or bobby pins
Mom's or best friend's lipstick
Tie the wedding bands of a happily married couple to your bouquet as you walk down the aisle
Last name, displayed either on a hanger or as a monogram that you sew onto your dress – Technically, if you were planning on changing your last name, it's not yours until you officially say, 'I do'
Recipes – Who says you need to wear your 'borrowed' item? If your parents have been happy these many years even partly due to your mother's pie recipe, then it is time to serve that pie at your reception.
Vintage dishes – If you have a small enough reception and have dishes in your family which never get used, why not break them out for dinner?
First dance song – Be it the song your parent's danced to or perhaps your best friend who just got married, 'borrowing' the song counts.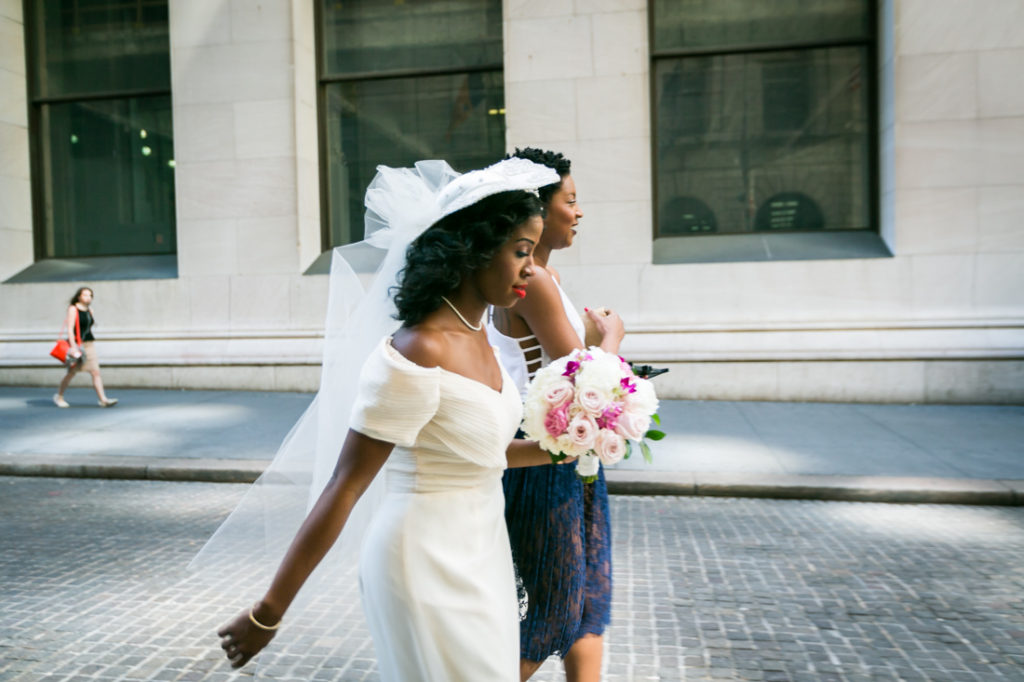 Something Blue
Shoes – The Manolo Blahnik Hangisi blue satin heels are stunningly beautiful, and worth every cent. Yeah, I know you want a pair…
Blue laces for his shoes (or yours)
Dress – Go bold for your wedding dress, have your bridesmaids wearing blue, or change into a blue dress for the reception
Mother-of-the-bride outfit
Garter or lingerie
Jewelry – Sapphires are always lovely
Blue embroidered monogram or stitching on the underside of your dress or on a family handkerchief
Blue ribbon wrapped around your bouquet
Blue 'I Do' sequined stickers for the backs of your shoes
Nail polish
Flowers– For blue flowers incorporated into bouquet, boutonnières, or your centerpieces, consider one of my favorite blooms…hydrangeas! My recommendation is that you go for naturally blue blossoms, not artificially-colored roses.
Anything blue in your décor – In addition to being a beautiful color, Tiffany blue napkins satisfy the tradition color code
Blue-colored cocktail
Cake topper
Cake, cupcake or doughnut frosting
Candy as wedding favors
I think the real challenge is how do you knock out all four traditions out at once? On Pinterest they have new safety pins, tied with a blue bow, that are designed to hold a sixpence plus old and borrowed charms from your friends and family. How's that for efficient?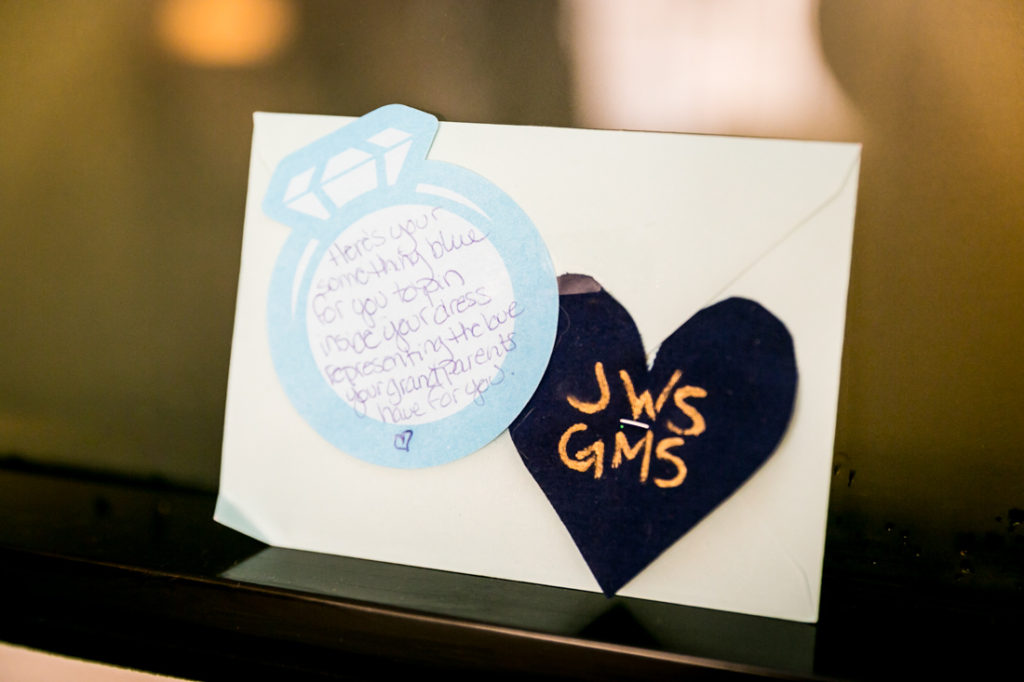 What will be your wedding day 'borrowed and blue'? Add to the list in the comments section!
If you would like to see more images from my portfolio, such as these creative borrowed and blue wedding ideas, please visit my website — www.KellyWilliamsPhotographer.com
Save
Save