Thursday I had a fantastic portrait session in the Flatiron district for a corporate client. The task at hand was five executive headshots plus office interaction shots for the company's website. After working with this team of professionals (and coming away with some great shots!) I thought I would pass along a few office portrait tips.
Tell your employees the what, when, where, and why of the shoot. Getting great photos takes planning, from the look of the shoot to what each team member will be wearing. First, make sure that you, the client, and the photographer are on the same page for the look of the shoot – are you going for high energy or a low-key day at the office? Then make sure that your employees know the exact theme of the shoot. If you want everyone to be happy/shiny/smiley in front of the camera, make sure you have communicated that.
Test run the team outfits. I have seen this happen several times where the boss's idea of 'business casual' is not the same for every team member. If you want a certain look, make sure you spell it out exactly. Also, if these photos will be used for an ad campaign or a website, think about the color palette. If your website will be done in shades of muted blues, having a employee show up in a bright pink jacket might not be a good choice. [By the way, I always give my clients a set of portrait tips that helps with color (and collar) choice. If you would like the list of tips, then email me and I will be happy to send it to you.]
Have activities planned. This company wanted a fly-on-the-wall, photojournalistic-style look to their office interaction shots. As I have been advocating in the past, this is a terrific way to show clients your team at work and to give outsiders a little glimpse behind the curtain of your workplace. Sometimes, however, getting these shots to look completely natural is a bit tricky. We all get nervous in front of the camera, so the best way to prevent turning into a robot as the camera clicks is to have a plan. Brief your employees beforehand that they should have a task ready to do at their desks if need be or a presentation ready if you are going to do this for a conference room shot. Making it all up on the day of the shoot brings out the robot in everyone, but if your team knows what to do then it is much easier to bring out natural movement.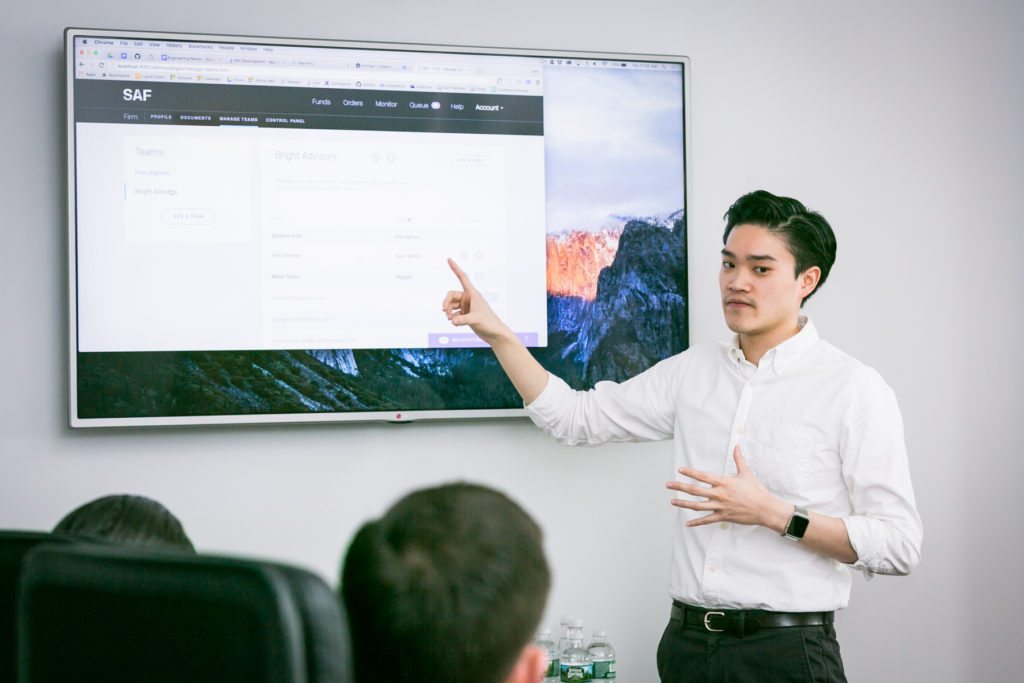 Take a hard look at your office. Unless you have a brand-spanking new office, most of our workspaces could use a little sprucing up. Marks on walls and office clutter may escape your eye on a day-to-day basis, but you can be sure that the camera will zero in on these details. That pile of papers in the corner of a desk or the flamboyantly-colored water bottle? A viewer's eye will be drawn straight to these ugly details. Marks on the wall, to the extent that they can be cleaned, should be taken care of as well.
Take a hard look at your employees. The same attention to detail you have paid to the walls now need to be paid to your employees. I always carry a lint brush with me for portraits, but there isn't much I can do about wrinkles in a shirt. Make sure everyone gets the memo that they need to be wearing ironed attire from the waist up.
Test out your technical showpieces before the shoot. I have had a number of clients who wanted logos showing in the background or to have a presentation up and ready only to find the morning of the photo session that the projector had blown a bulb, etc. Do a test run the day before the shoot to make sure every thing looks camera-ready.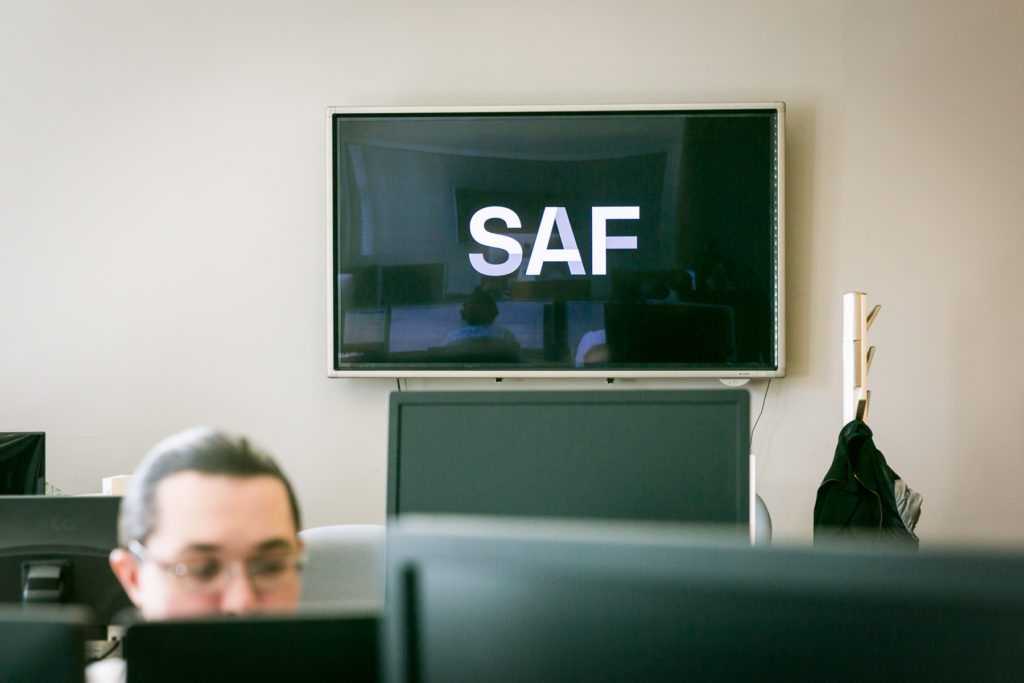 De-personalize anything that will be in front of the camera. This is especially true for any medical professional clients: if you are going to have anything on your screen that shows an actual patient name, make sure the photographer knows to delete this information in post-production. If possible, don't have any client names or details lying around at all. You would be surprised what the camera can pick up when a photo is cropped in and blown up for the web.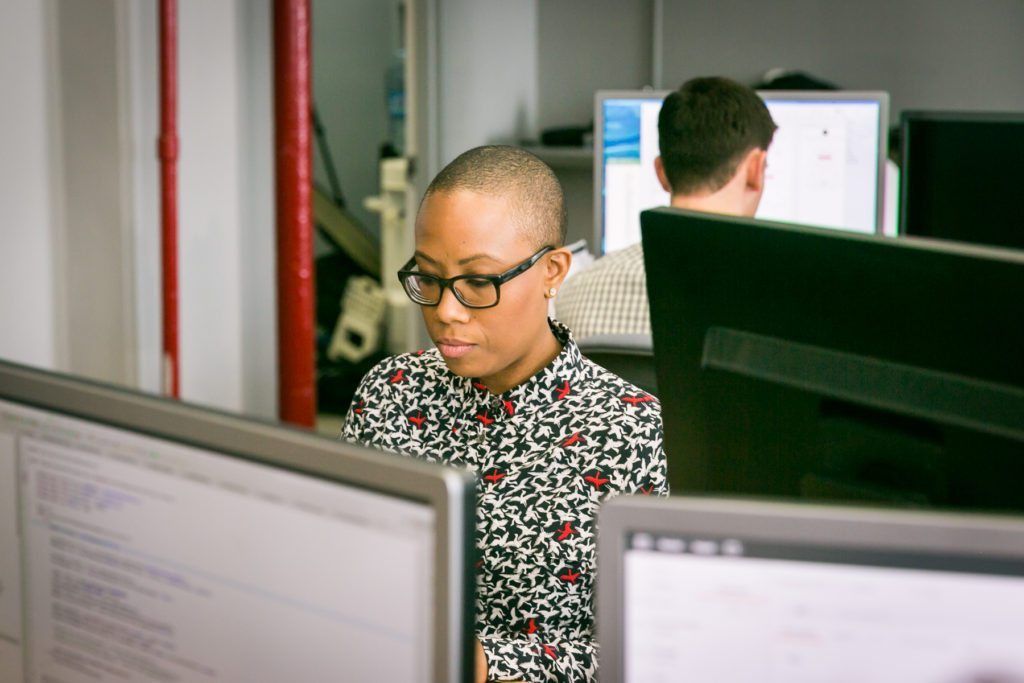 ---
If you would like to see other examples of my executive portraits, please visit my website.
Save