If you are keeping in top of the latest wedding trends, then you might have noticed more group photos at the reception. Here are a few tips on how to take great group photos at your event. Traditionally, portraits are taken of the bride, groom, bridal party and family. But why should they have all the fun?  Now couples are adding in group portraits of friends — high school friends, college buddies, you name it.  An even more fun trend is to take a photo of the entire group of guests attending the event. It's a challenge, but definitely doable.
If you would like to include a shot of all of your guests first make sure you tell your photographer in the planning stages. This means well before your event is scheduled to take place.  From a technical stand point, the main factor for making the photo a success is height.  The photographer has to get up high enough to ensure that everyone is in the frame.  I always carry a small step ladder with me to every shoot. It comes in handy for groups of up to 20 people, not to mention putting me at eye level with tall folks. But if the size of your group extends much beyond 20, then this requires a taller vantage point from say, a mezzanine level or a staircase. In the case of Denise and Tom's wedding (with 150 guests attending), it required using a ladder provided by the venue. Not a problem at all, but definitely something you should not spring on your photographer.
The other issue is timing. Photographing a large group is akin to herding cats. Every one wants to go off and do their own thing (or head straight to the bar). No one wants to assemble for the photographer. I suggest you time the shot directly following the ceremony. All the guests will be together, and dare I say, still sober. If you don't have enough space – or light- at the ceremony venue, then schedule the shot as the first activity of your cocktail hour.
And speaking of the perfect space, bare in mind that if you have a tremendously large group, you will need to spread people out enough so that everyone's face can be seen and evenly lit. Having people stand four-back on a staircase does no good if you can't see every smile. Some guests will probably need to crouch down–make the kids or young men take a knee. Also, for any elderly or informed guests, make sure to have chairs available so these guests can sit on the front row. In general this should be a quick shot, but the photographer should do multiple takes to make sure all eyes are open.

Enjoy the rest of the photos from Denise and Tom's lovely wedding at the Morris-Jumel Mansion in Washington Heights. This undiscovered gem is a beautiful venue with views from the garden over Morningside Park. Best of all, the staff there is delightful. And did I mention the cool gift shop?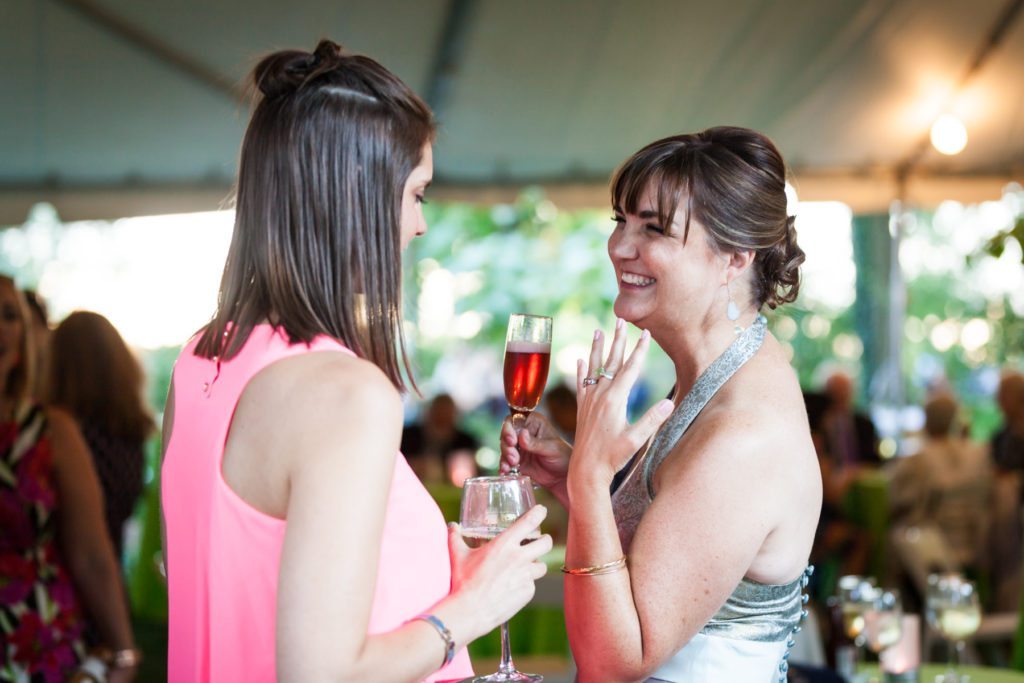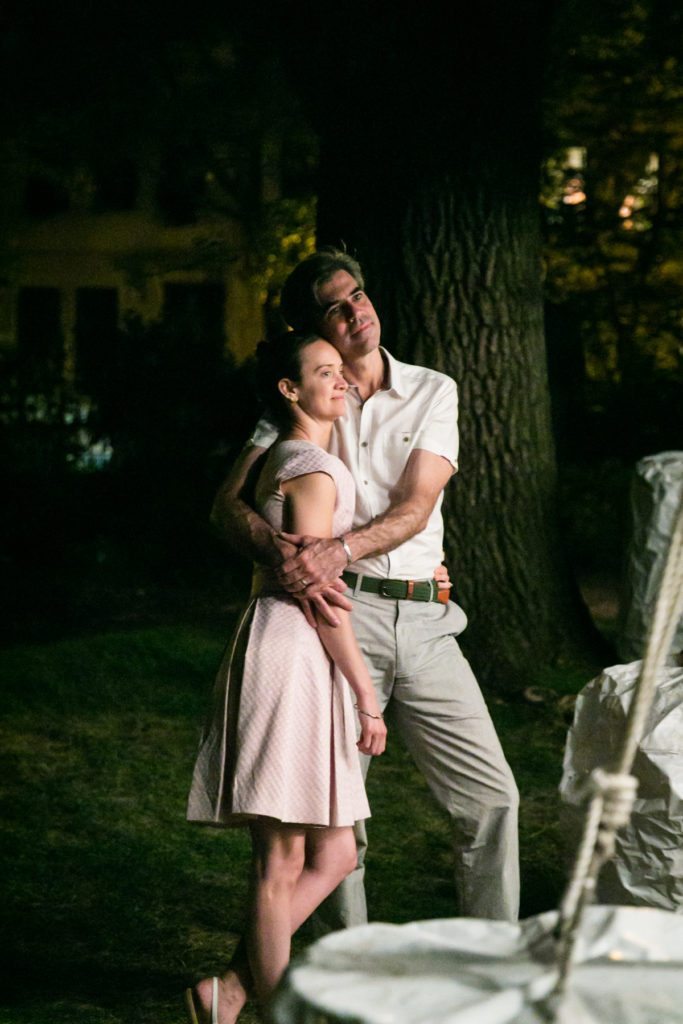 ---
If you would like to see more examples of my work like these Morris Jumel Mansion wedding photos, please visit my website.
Ceremony & reception venue: Morris-Jumel Mansion
Event Planner: Alyssa Sharpe, Sharpe Event Planning
Caterer: Pasion Catering
Wedding dress: Kimera Design
Groom's suit: Enzo Custom Tailor
Rings: Fitzgerald Jewelers
Save