It's the start of the new year, and I am already trying to get my house in order, financially-speaking. As a small business owner, tax season comes four times a year, so I need to get everything ready in January. As I am compiling my own receipts, it got me thinking about the business side of your big day: are weddings tax-deductible?
The answer is a resounding 'maybe.' The amount you can deduct for your wedding revolves around the percentage of your event being given to charity. Are you making a donation to a charity on behalf of your guests rather than the usual gift registry? If so, then you are in luck! Here are a few other ways to help others along with your own tax filing status when planning your wedding:
The church. According to the experts at TurboTax, your ceremony fee may be tax deductible if it is considered a charitable donation by the church. If it is not, ask the church if instead of paying the ceremony fee, you can simply make a donation to the church at a higher level than the fee itself. That way you get a tax write off for the full amount donated. The only requirement is that the place of worship meets the criteria for a tax-exempt organization.
The reception venue. As with a ceremony fee at churches, any fees you pay to a venue that is a historical location, museum, or park may be deductible as a donation. Again, the only requirement is that the venue meets the criteria for a tax-exempt organization. If the venue won't wave the fee, ask your reception venue if you can simply make an official donation at a higher level.
Decorations and flowers. Don't have room in your apartment for 50 centerpieces? If your guests won't take the decorations when the event is over you can try donating the items to the I Do Foundation or any local Goodwill or Salvation Army. Make sure to get a receipt from the organization you are donating to, and the IRS will allow you to take a donation up to the fair market value of the items. Flowers would be a wonderful donation for any women's shelter or hospital.
Food.  If you or your caterer has leftover food or flowers from your event, why not donate the items to a local homeless shelter or local soup kitchen? Coordinate with both your caterer and the non-profit organization beforehand to make sure that the shelter accepts donated food. Some shelters will not accept items due to liability issues.
Your wedding gown. If you only plan on wearing your dress for one special day, why not help others by passing along your dress? Non-profit organizations such as Brides for a Cause or the I Do Foundation will accept your dress and insure that brides in need can have a wonderful day with your help. These organizations accept all types of bridal party attire, including accessories, shoes, tuxedos and flower girl dresses, as well as any decorations (such as candles) that won't spoil. And if you have fallen out of love with your bridesmaids dresses, donate them to either The Princess Project or Becca's Closet – organizations that repurpose bridesmaids gowns as prom dresses for less fortunate high school students.
Guest favors. Here is the chance to take your biggest tax deduction by making a donation on behalf of your guests. Select a cause important to you both and make everyone at your event feel wonderful.
Gift registry. If you create your wedding registry through I Do Foundation, all gift purchases will be giving back up to 10% to this worthwhile organization.
As you would with any tax-related item, make sure to save your receipts and document every expense. You and your accountant should also double check all of the IRS guidelines regarding charitable donations. A little bit of pre-planning can save you a lot come April 15th!
I recently had the pleasure of photographing Sara and Dave, who wisely kept a keen eye on the bottom line for their lovely wedding. Their rehearsal dinner was a family affair held at the Williamsburgh Pentecostal Church, their family place of worship in Brooklyn. For the event, the couple saved a chunk of change by catering the event through Dinosaur Bar-B-Que, and bringing the tasty treats to the church themselves. Other family members brought salads and desserts for a great evening that cost not that much dough. Enjoy the photos!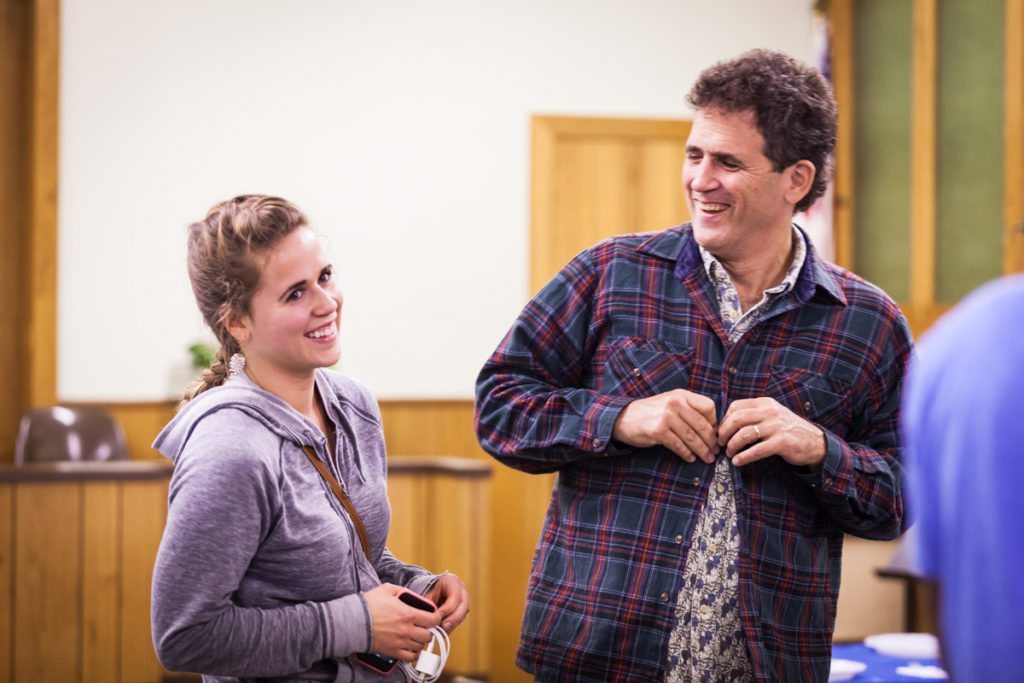 _________________________
If you would like more tips about wedding tax deductions, or to see recent photos by Kelly Williams, please visit my website.