Today's blog post is going to be a bit of a Bronx Zoo wedding venue update. I recently had the pleasure of photographing Kristyn and Chris's beautiful Bronx Zoo wedding – and while this is my third time at the venue – there are a few administrative requirements that you need to be aware of before booking the zoo as your wedding venue. So let's get caught up on what's new at the Bronx Zoo and enjoy the photos from Kristyn and Chris's wedding.
Bronx Zoo Wedding Venue – New Insurance Requirements

The Bronx Zoo is a beautiful venue that offers a unique chance to get up close and personal with animals for your wedding photos. If you are an animal lover, then this is the ideal location for your event. That said, you are holding an event close to wild animals, and hence a few changes in the insurance department requiring everyone – clients and vendors alike – to carry higher insurance coverage.
To start with, couples are now required to have an aggregate $5 million liability insurance policy for their event. Note that the insurance is required in aggregate, not for each occurrence.
On the vendor side, photographers and DJs alike are now required to hold a $5 million liability policy. Most vendors – myself included – hold $2 million in general liability insurance coverage. This is the standard amount of coverage required by most venues requesting a certificate of insurance. So to add $3 million on top of this requires the issuance of a whole new policy. Luckily, the Bronx Zoo will allow vendors on a case-by-case basis to carry less insurance provided the certificate of insurance includes a waiver of subrogation. This waiver guarantees that the insurance company will not hold the additional insured liable for claims that occur on the job site. In addition, if a vendor does not have workers compensation insurance, the vendor will need to fill out a separate waiver. For Kristyn and Chris's Bronx Zoo wedding, it was a bit of a paperwork hullaballoo, but I completely understand the additional liability requirements.
Bronx Zoo Wedding Venue – Event Planning Requirements

In terms of planning your wedding, you should also know that events at the Bronx Zoo are now required to have a day-of coordinator on site. I'm always a fan of day-of coordinators as I think they make every event run smoother, but they do increase the cost of any event. In Kristyn's case, she had a bridesmaid act as her day-of coordinator.
Finally, clients are also required to submit the final head count of guests to the Bronx Zoo before the wedding so that the catering department can determine the number of entrees for the event. I believe most venues require this, but the issue can be tricky if you have a fluctuating guest count or if you want to keep your options open for your menu. Here is Kristyn to voice her concerns: 'The other thing I wish I knew before I did my invitations was you need to have a number for your entrees before the wedding so you need to include the dinner and second course meal options with your RSVP cards. For example, we really wanted to have octopus as a second course, but not many people like it so we wanted to give the option of the pasta or octopus but we needed to give a head count and I had already sent out our invitations.'
So there you have it; straight from the words of the bride. All-in-all, the event ran very smoothly and the couple threw a beautiful bash that was enjoyed by all of the guests. Kristyn went on to say about the Bronx Zoo, 'They were really great and accommodating throughout the whole process and they were great the day of the wedding.'
Bronx Zoo Wedding Venue –
Details of Kristyn and Chris's Wedding
So let's get all the details of Kristyn and Chris's big day. The ceremony was held at Fordham University Church; a place that means so much to Kristyn. Not only is Kristyn a proud graduate of Fordham University, but her parents were also married at the same church. And Kristyn isn't the only member of the wedding party with wonderful memories of Fordham: we took lots of photos of her bridesmaids, and fellow Fordham alumni, on the beautiful campus before the ceremony.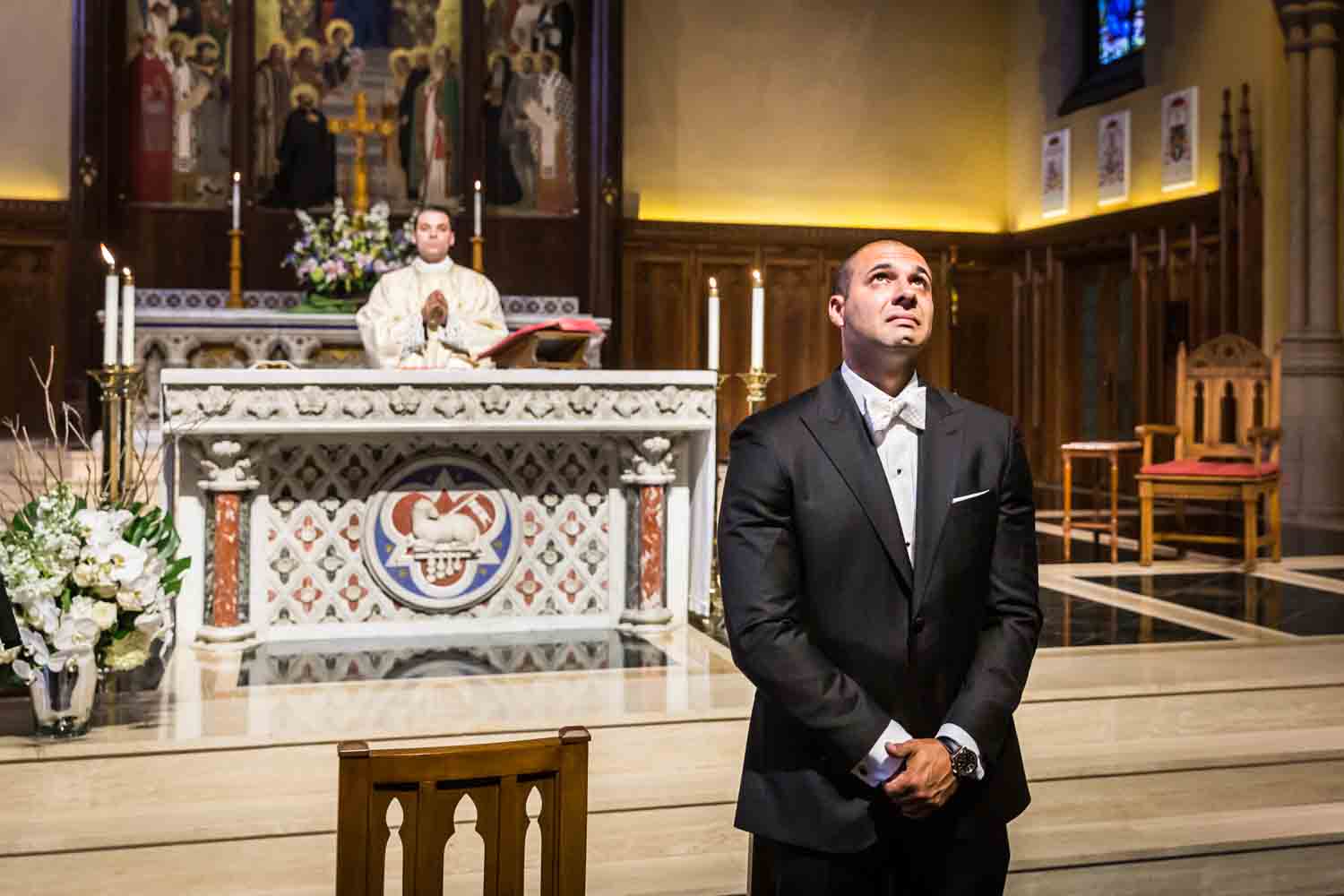 The couple chose a traditional ceremony and did not see each other until Kristyn walked down the aisle. This photo of Chris trying so hard not to cry is one of my favorites from the day. After their vows were said, it was a quick ride over to the Bronx Zoo for bride and groom portraits. Kristyn and Chris knew that because they scheduled their reception for later in the evening they would be missing out on photos with the animals. We were, however, able to snag a few pics with the flamingos, who were still hanging out in their pen. [If you would like to take photos with the animals during your wedding, make sure you read my article on 'Bronx Zoo Photo Tips' to get all the details of when and where to go for your portraits.]
The weather was fantastic on Kristyn and Chris's wedding day, and the area in front of the seal pool was the perfect spot for the couple's cocktail hour. The reception included a whiskey-tasting bar and area for guests to smoke cigars. The guest favors for the event were aptly themed bottle stoppers in the shape of elephants, and the bride spray painted the escort card holders herself (with the help of a few bridesmaids).

Bronx Zoo Wedding Venue –
Kristyn and Chris's Love Story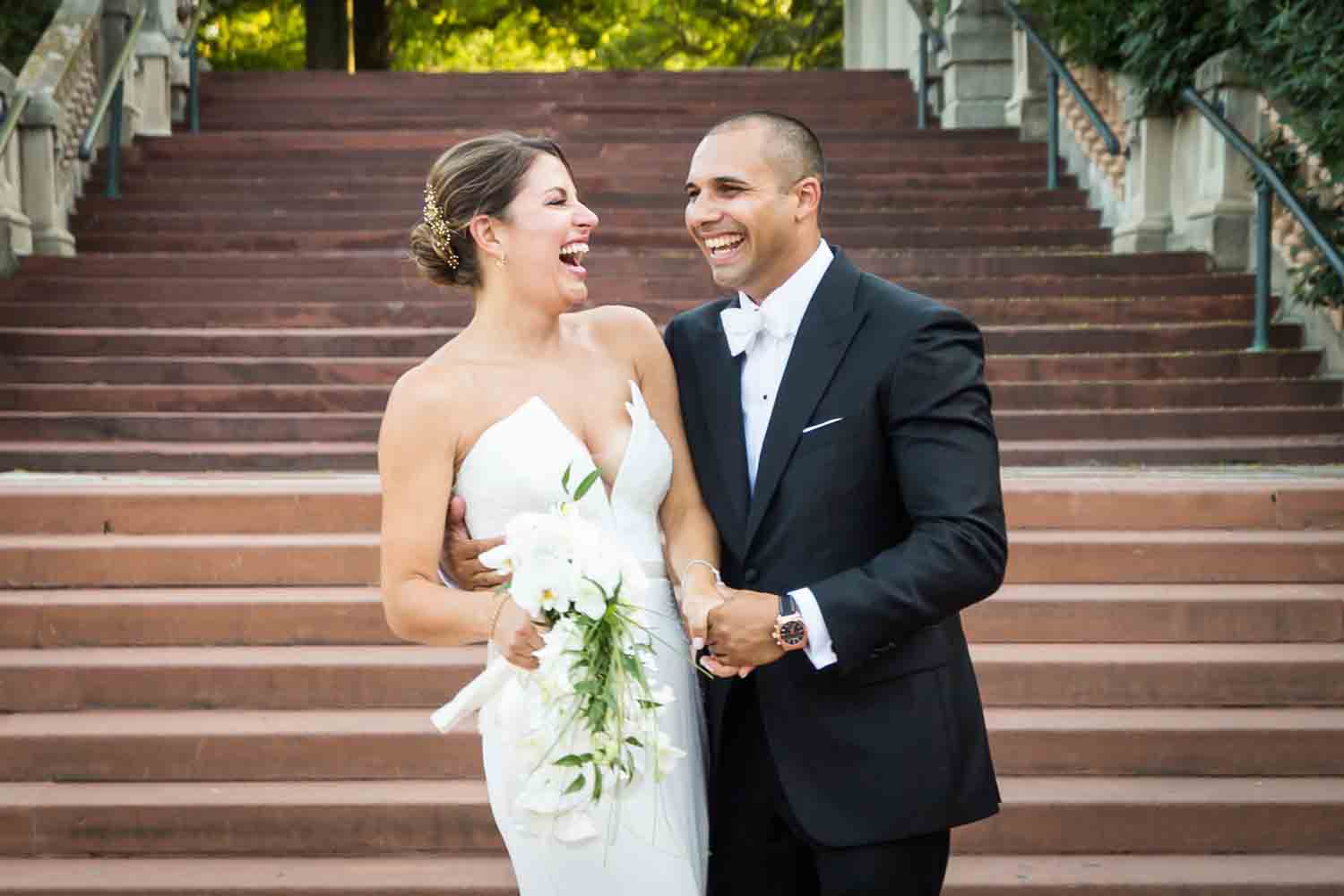 I can't give you all the details of the wedding without also telling you the story of how these two fell in love, no? Kristyn and Chris met playing soccer, and they continue to have a love of the sport (and each other) today. The proposal happened while they were en route to a restaurant while traveling in London. 'The time just felt right,' Chris said. And so it was. Best wishes to Kristyn and Chris!
Vendors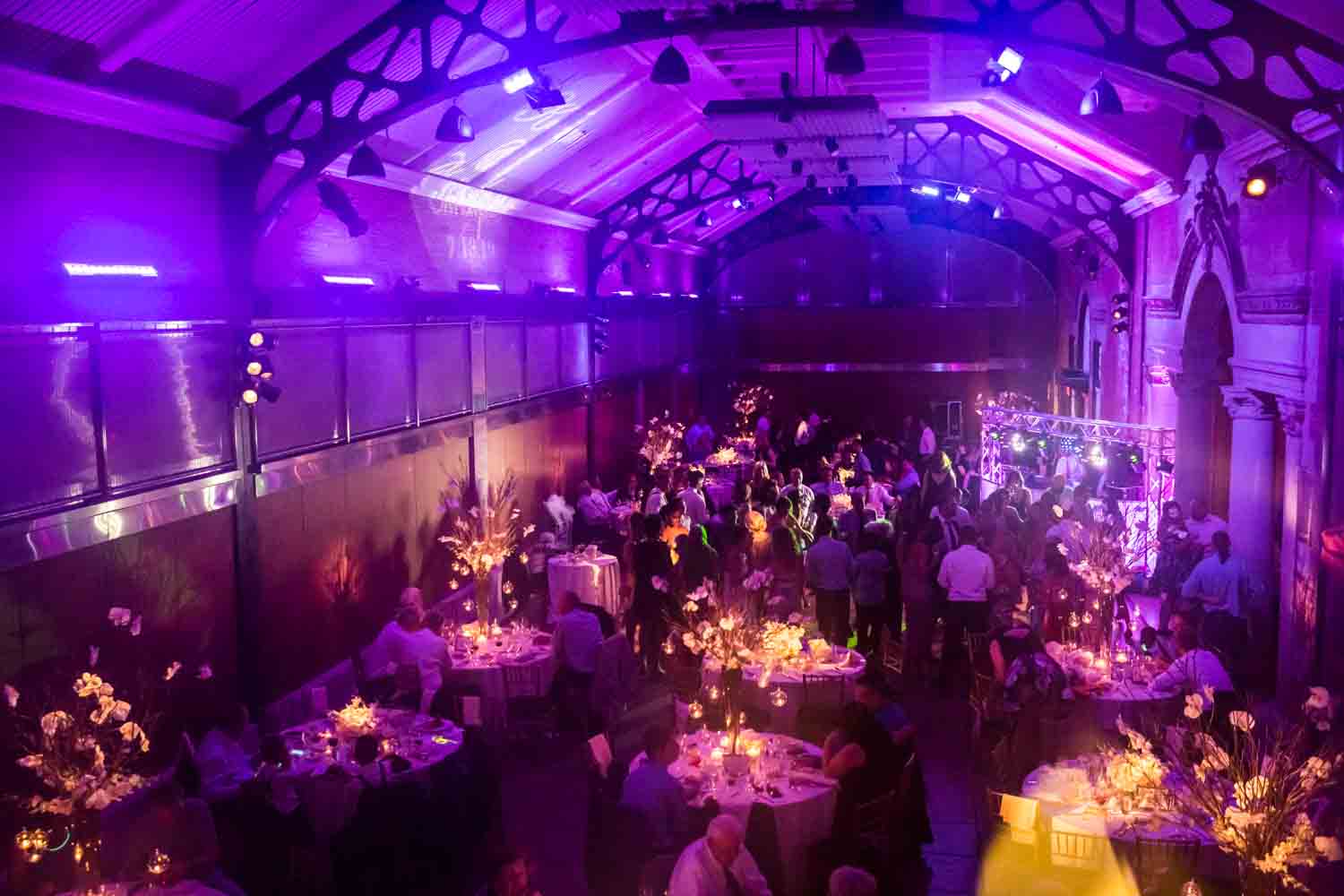 If you would like to view more images from my wedding photojournalism portfolio, then please visit my website – www.KellyWilliamsPhotographer.com. And definitely get in touch with me via email – Kelly@KellyWilliamsPhotographer.com – if you would like to discuss your upcoming event at the Bronx Zoo.