I am so pleased to share with you photos from the Lighthouse at Chelsea Piers wedding of Aldrin and Mike!  Their day was magical, and and their wedding was such a celebration of love from start to finish.   Kudos need to be given to the groom and 'best lady,' Yuen, whose creative DIY skills were entirely responsible for all the printed items of the wedding. Let's get all the details in today's blog post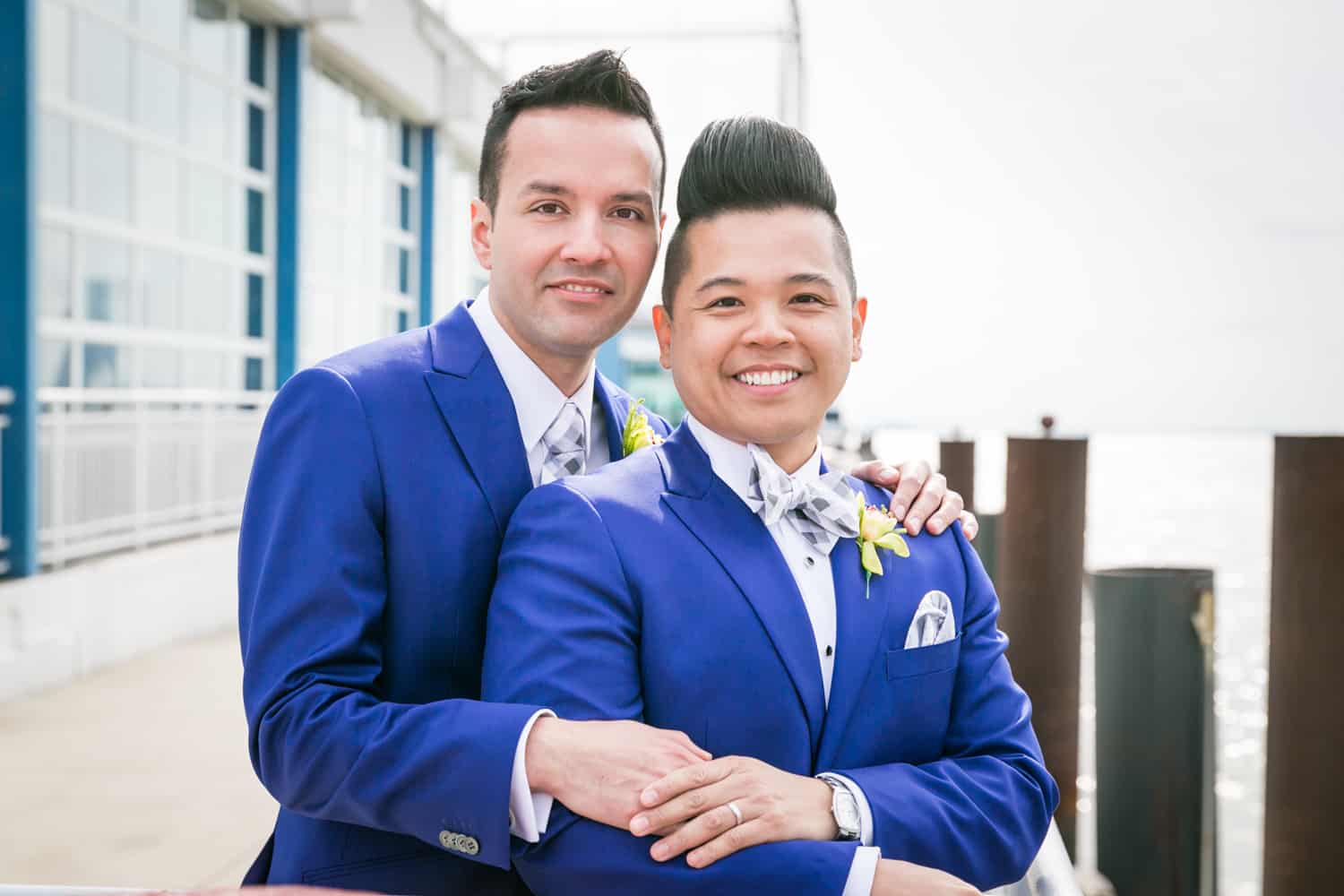 Aldrin and Yuen designed not only the hand-stamped invitations, menu cards, and programs, but also the guest book.  Check out the creativity on display: the guest book was a balloon of best wishes.
Some highlights of the day include the full pig roast which was a nod to Aldrin's Filipino heritage.  A few other details worth noting: the ceremony included both a unity candle and wine box ceremony, which involved the couple melting wax to seal the box until they open it for their anniversary.  Aldrin's father, unfortunately, could not attend the ceremony due to health issues.  But never fear!  He made an appearance throughout the wedding via Aldrin's iPad.  Finally, it goes without saying that this crazy crowd really knew how to use the photo booth!  Enjoy the photos!
Vendors
---
Are you planning on throwing your own Lighthouse at Chelsea Piers wedding?  Drop me a line and let's talk about scheduling.
If you would like to see more images from my wedding photojournalism portfolio, then please visit my website — KellyWilliamsPhotographer.com.
Save