As long ago promised, I wanted to share with you the full details of Francesca and Rory's beautiful wedding in Hoboken. This was a sumptuous affair that brought together two big families, including many from Rory's side who traveled all the way from Ireland. Having Irish roots myself, this wedding was a particular favorite of mine.
The day started and ended at the W Hotel in Hoboken. First, a huge shout out to Monica Castillo, who was my contact at the hotel. The building is striking and modern, and has one of the best views of the Manhattan skyline. There are several spots within the hotel that beg to be photographed, and unlike many hotels in Brooklyn and Manhattan that severely limit where and when you can take photos, Monica could not have been more welcoming or helpful in allowing us to shoot where we pleased. The resulting photos of the space are great.
The ceremony was held at St. Anthony of Padua Church in Jersey City. The church, while not much to look at from the outside, is stunning on the inside. It's worth a visit, even if you're not getting married. The ceremony included a full mass, and Francesca and Rory kept to tradition by not seeing each other until the walk down the aisle. Francesca's cousin, Amanda, gave a standout performance as the cantor during the ceremony.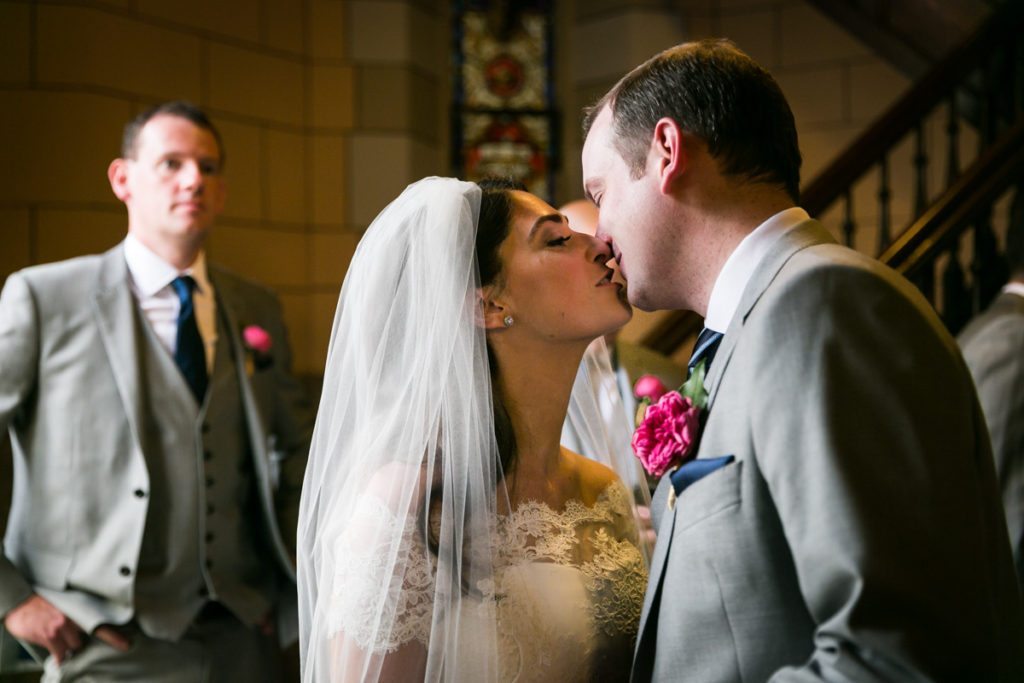 We then traveled back to the W Hotel for cocktails and family photos. I should note that while Francesca and Rory didn't see each other until the ceremony, we knocked out all of their individual photos and separate family and bridal party photos (bride and her family, groom and his family, bride and bridesmaids, groom and groomsmen) beforehand so that all we needed were group family photos, the entire bridal party together, and photos of the bride and groom alone. This saved a lot of time, and ensured that Francesca and Rory could enjoy all of their cocktail hour.
The bride and groom portraits were done just outside the hotel alongside the Hudson River and inside the Hoboken train station. Luckily for us, the misty rain held off and we got some great shots. One item to note, however: the train station, while beautiful, is a magnet for the homeless on the weekend. We got some very unique shots with no hassles (or permits required) by the train staff. The top of the staircase was closed off, so no going upstairs above the fray, so to speak. But there were a few shots that I simply could not use because of too many visual distractions. Those empty benches you see? Hours of Photoshop magic, thank you.
The cocktail hour was held upstairs at Lulu's lounge, while the reception was held in two of the back ballrooms (which were combined into one gigantic space). Incidentally, all of the planning for Francesca and Rory's big day came from one of my favorite event planners, Hold Your Hand Events. Alexis and Vicki are simply delightful to work with, and they – like me – are laid-back, yet detail-oriented, and know how to get the job done.
A few details of the reception worth noting include the guest favors: precious bottles of handcrafted, pink lemonade which Francesca's mother, Marifrances, found at Dearborn Market in Holmdel, New Jersey. And while the couple's precious pooch wasn't present at the wedding, Foofer's presence was felt in the form of personalized M&Ms with Foofer's image on the cake table. Near the end of the reception, guests were treated to a gelato bar and a snack bar with mini hamburgers and grilled cheese sandwiches. The guests traveled to and from the W Hotel via an antique trolley. The escort card table was decorated with family wedding photos going back decades. This personal touch was a great way to show how the circle was complete with Francesca and Rory's nuptials.
And this was a first for me as a wedding photographer: Francesca's parents gave her the gift of a wedding painter during the reception. In case you weren't aware, a painter can be hired to paint an actual painting of your reception during the event itself. Andy Greenlee, the incredibly talented artist hired for the evening, had a bit of the background painted when I arrived. (I had sent her a few photos of the view of the NYC skyline from the hotel the week previous.) But the rest of the painting was done on site. Guests could check in with her during the evening, and by the end of the night the canvas was almost complete. Andy will put the finishing touches on in her studio, and then present the final painting to Francesca and Rory as the ultimate wedding gift.
And finally, I wanted to share with you a few personal details about the couple. Francesca and Rory met at work where Francesca was an intern. Rory was assigned to be Francesca's 'buddy' to help her find her way around the office during her first week. They became friends, and started dating after five years.
Rory proposed to Francesca in Hawaii, where they were visiting for a friend's wedding. After their friend's shindig, Francesca and Rory took some time for themselves on the big island. It was on a hike in the beautiful Hawaiian countryside that Rory popped the question. Ah, romance. Enjoy the pics!
Ceremony Venue: St. Anthony of Padua Church, Jersey City
Getting Ready Site, Cocktail and Reception Venue: W Hotel Hoboken (Monica Castillo)
Event Planner: Hold Your Hand Events (Alexis DiVincenti and Vicki Perryman)
Flowers: Laura Clare Floral Design and Event Décor
Cake: Carlo's Bakery
Dress: Kleinfeld Bridal, designer Sareh Nouri
Bride's Shoes: Badgley Mischka
Bridesmaid Dresses: J. Crew
Groom's Suit: made to measure by Brooks Brothers
Groomsmen Suits: Indochino
Guest Favors: Sparkling Lemonade from Dearborn Market in Holmdel, New Jersey
Personalized M&Ms: M&Ms
Wedding Painter: Andy Greenlee at Celebration Paintings
Trolley: Town Limousine Service
DJ: Scratch DJ (Ollie)
String Quartet: Highline String Quartet
Make up: Sole Alberti
Hair: Robert Gerber Hair Salon (Erica & Chelsea)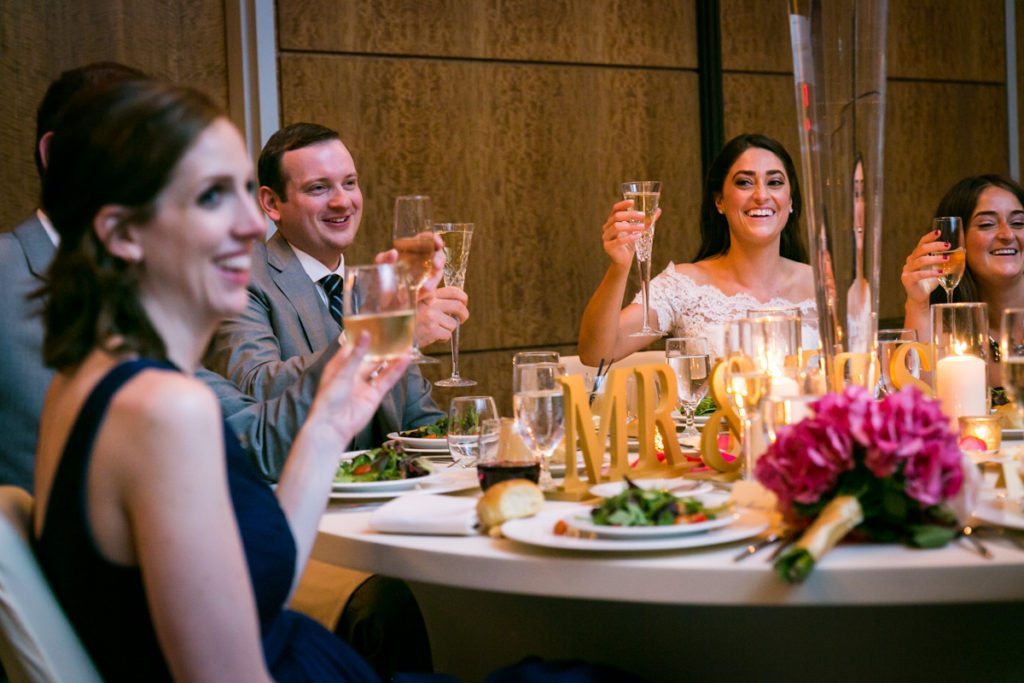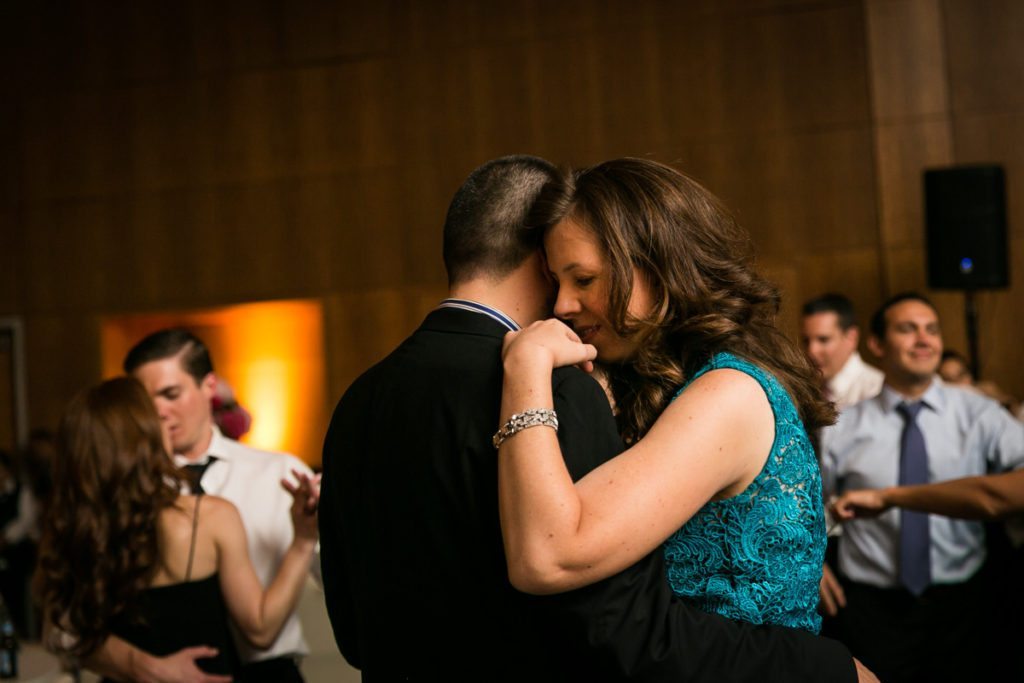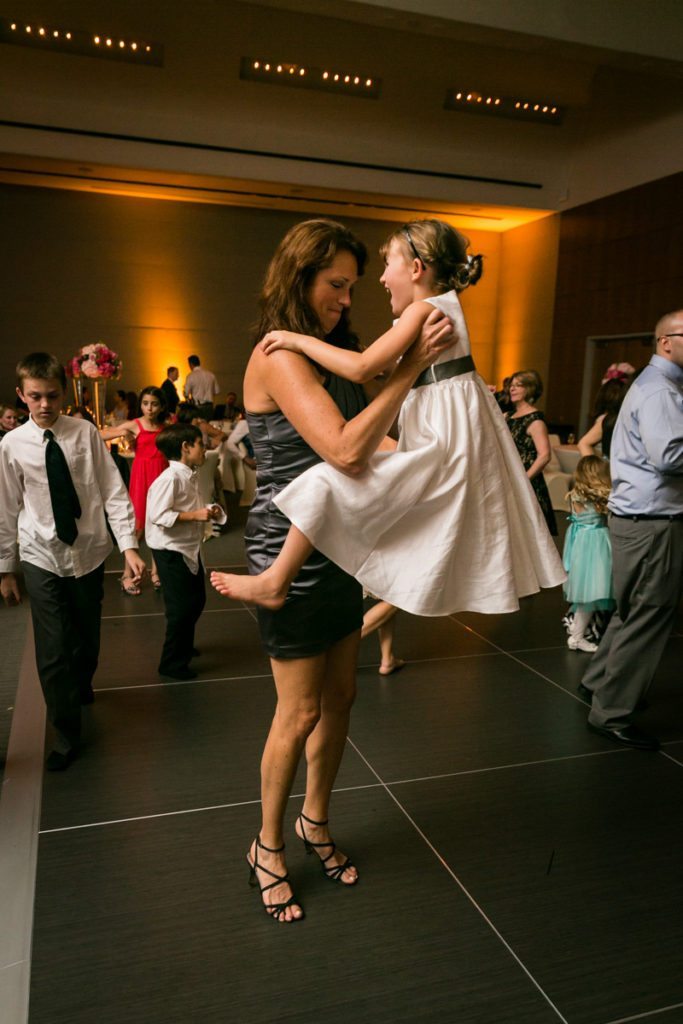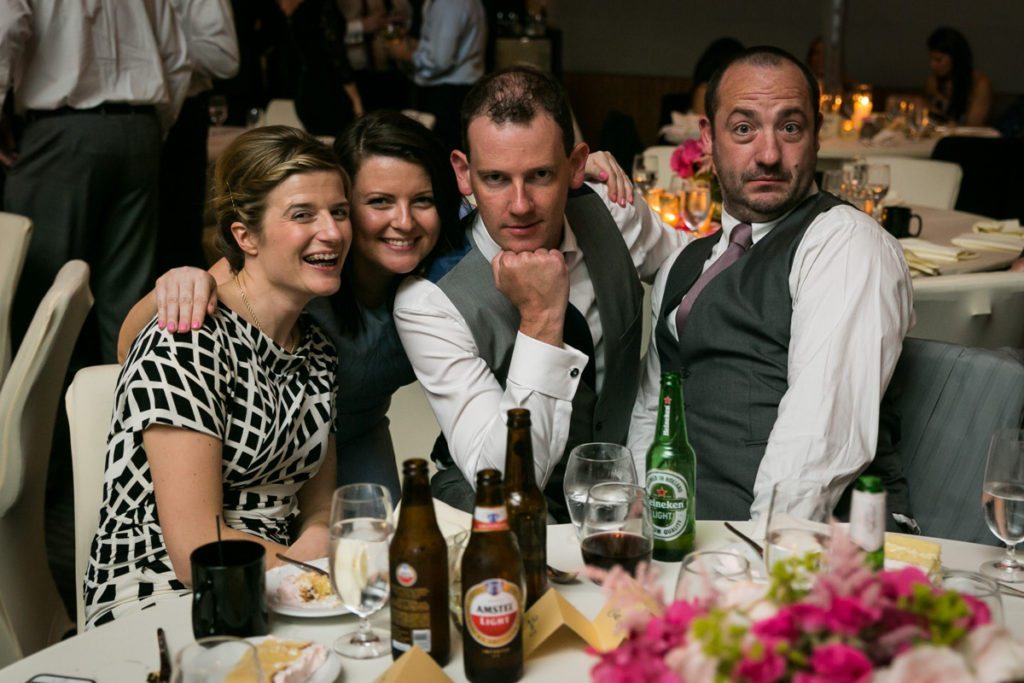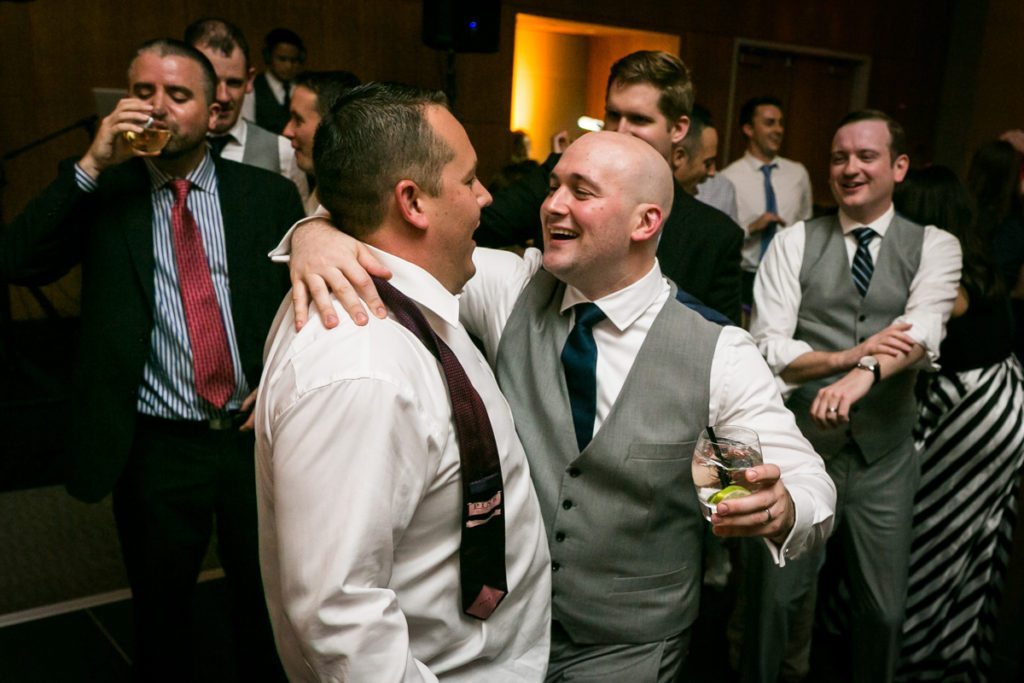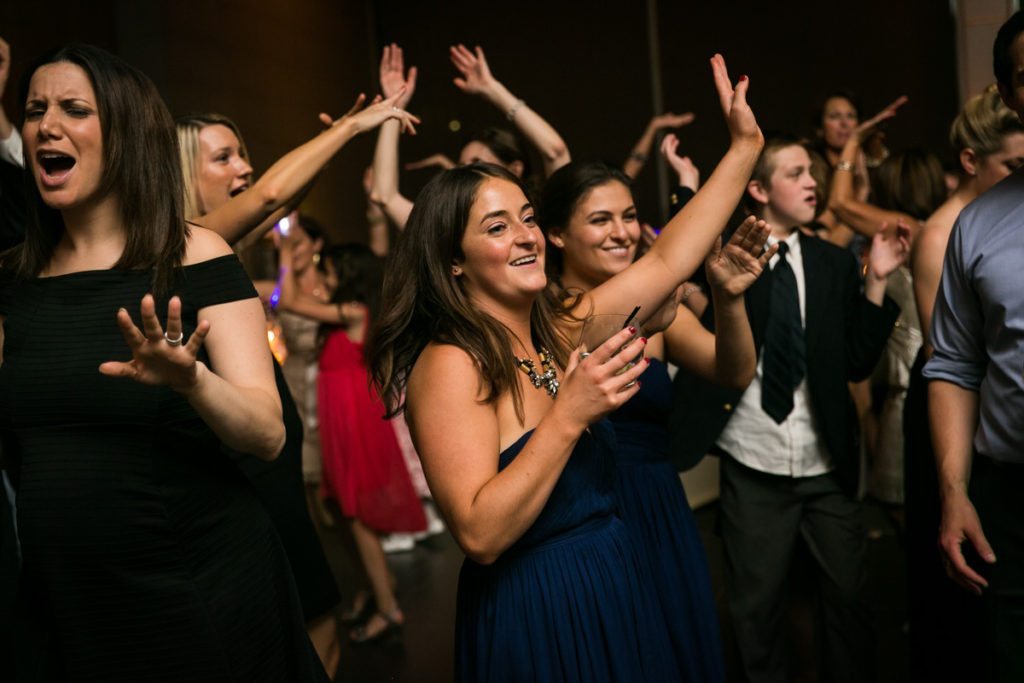 ---
If you would like to see more photos by Hoboken wedding photojournalist, Kelly Williams, please visit her website .
Like what you're reading? Why not subscribe to this blog so you never miss a post???