May is supposed to be beautiful in New York City — but not this year. The skies have been full of malevolent clouds, with rain coming on and off again all this past weekend.  Emily and Ben's engagement shoot, however,  proved that bad forecasts be damned.
I think most of my clients can relate to Emily and Ben. They aren't into posed photos, and are not interested in traditional, mushy demonstrations of affection.  Rather, Emily and Ben are a fun loving couple with a few kisses here or there, but much more at home trying off their karate moves or high-fiving for the camera. (Reminds me a bit of Nina and Thom's engagement session at the Brooklyn Botanic Garden, no?)  Originally, the couple had not even scheduled an engagement shoot. But with their wedding day drawing near (on July 22), Emily and Ben both thought it might be a good idea to do an engagement shoot as a test run for their bride and groom portraits.
The couple passed this 'test' with flying colors!   We started the engagement session as all great sessions do — by including the family furbaby in the photo shoot.   Sneakers is Emily and Ben's seven-year-old cat.  And while Sneakers was not pleased at having her weekend disturbed by my camera, she did sit still long enough for a few photos. It helps that I brought along some salmon-flavored cat treats to bribe her into sitting pretty.
With a few photos under our belt, we next headed to Fort Tryon Park.  This is the couple's neighborhood park and home to the Cloisters Museum. Sadly, the Cloisters was still keeping winter hours during our session, and closed at 4:15 p.m.  The park was a beautiful enough setting for our shoot, however, and the green trees were a welcome sign that spring is finally here.
Our order of events for the engagement session was to start near the Cloisters, walk towards the Heather Garden, and then head back.  Despite the heavy cloud cover, we got some great shots, and I think the clouds added an interesting dimension to the photos. Personally, I am never a fan of blank, blue skies with no clouds.
Just as we went up the steps to the Heather Gardens, a woodchuck made a surprise appearance. If you will recall from Julie and Emeric's Linden Terrace wedding, we saw a furry creature right after the ceremony. At the time, I had no idea what the creature was. Ben, however, help to correctly identify the animal as a woodchuck.
Perhaps the woodchuck was a harbinger of good weather to come, because just after seeing her the sun made an appearance. In case you haven't made a visit recently to Fort Tryon Park, the flowers are in full, spectacular bloom. Too often, people forget about Fort Tryon Park. Although located far to the north of the city, Fort Tryon is definitely worth the trip. In addition to the flowers, the park itself is full of dense forest which helps to completely block out the city. Couple this with the stunning waterfront views, and you have yourself a park that, frankly, puts Central Park to shame.
I'm always trying to add something a little different to every shoot, and this engagement session was no different. I played with sun flare, shooting through the flowers, and water reflections in the largest water puddle I could find.  The main focus of the portrait session, however, was to get Emily and Ben relaxed in front of the camera and to just be themselves.  Mission accomplished.  These two look great in their photos, and I'm expecting great things for their wedding portraits. Enjoy the photos, and let me know your thoughts in the comments on the debate over which park in New York City is the greatest.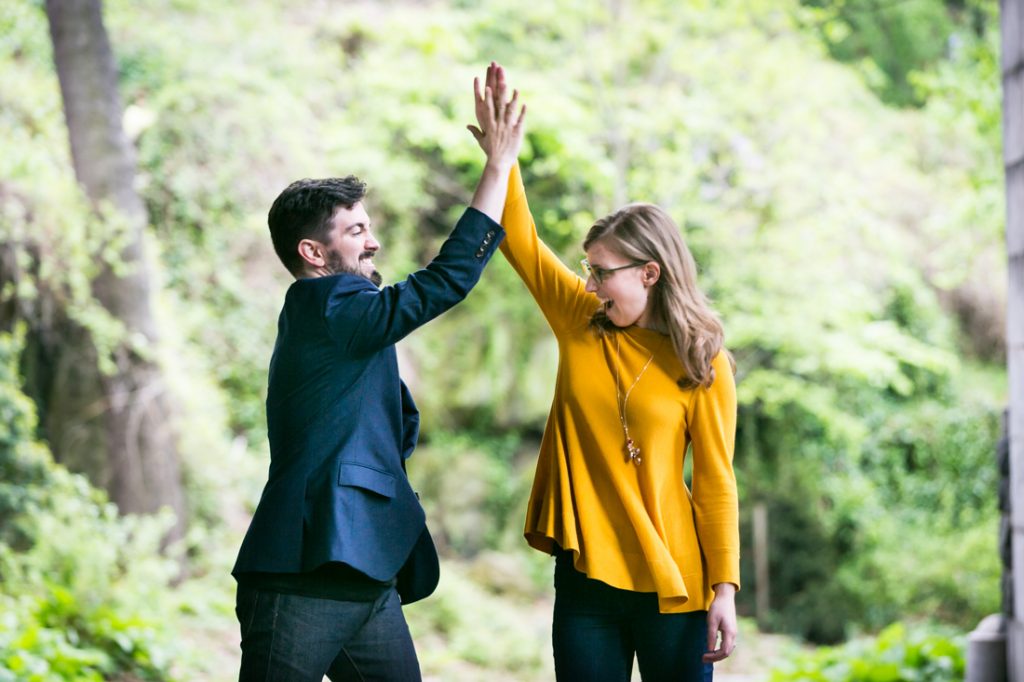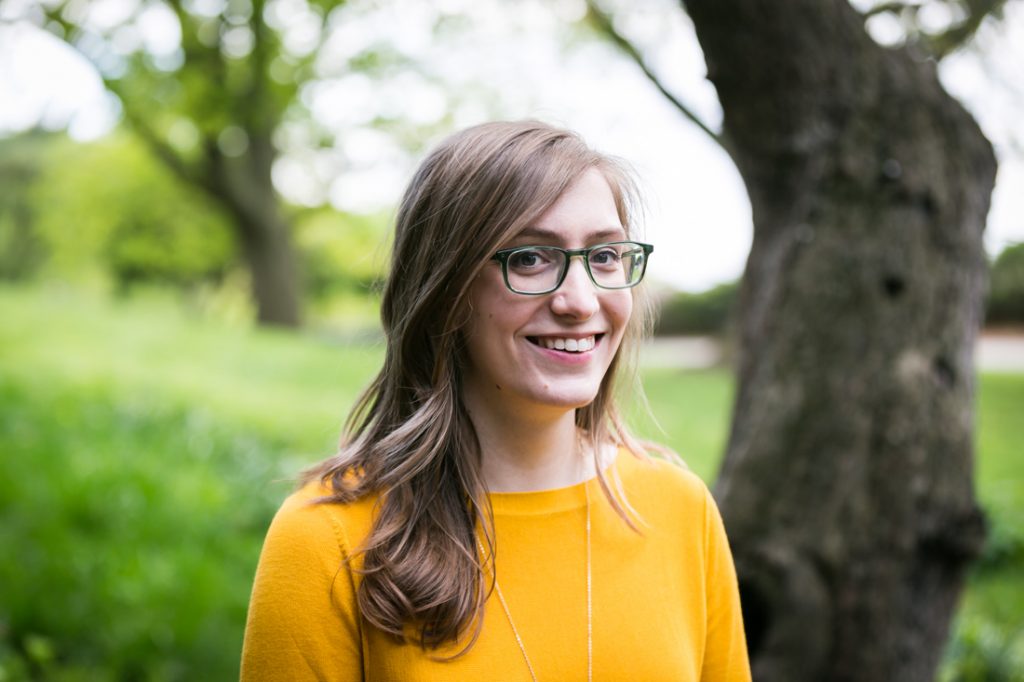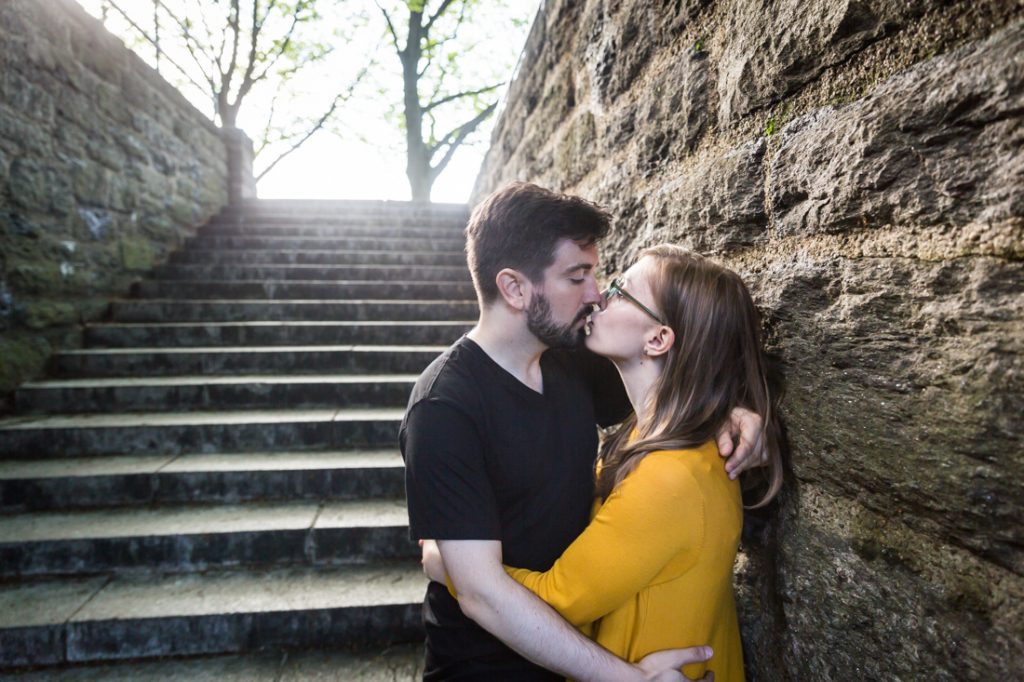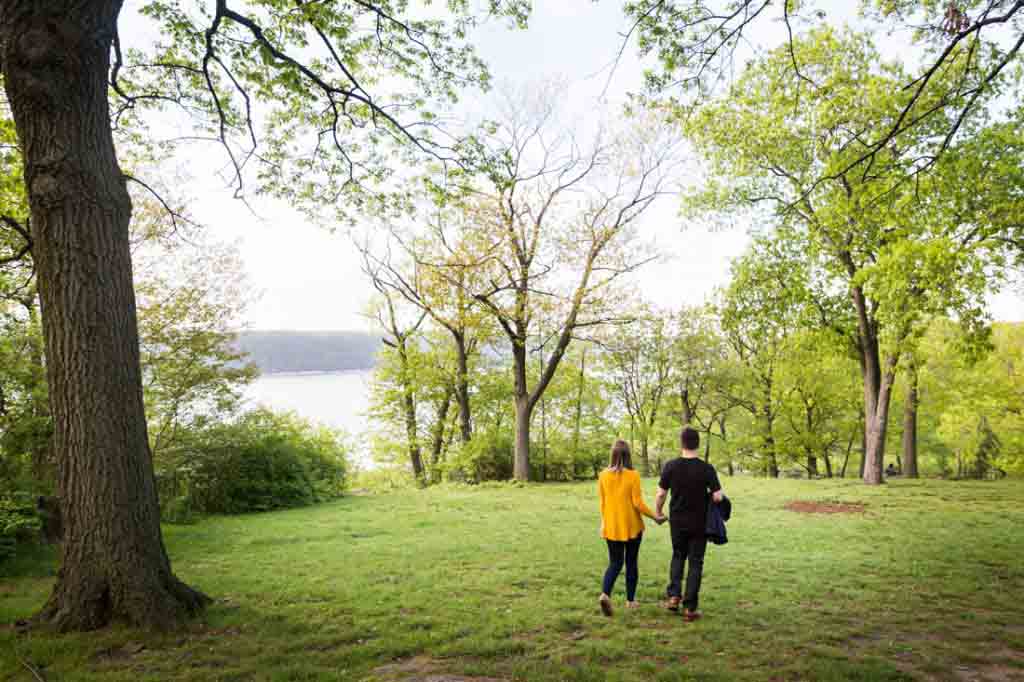 \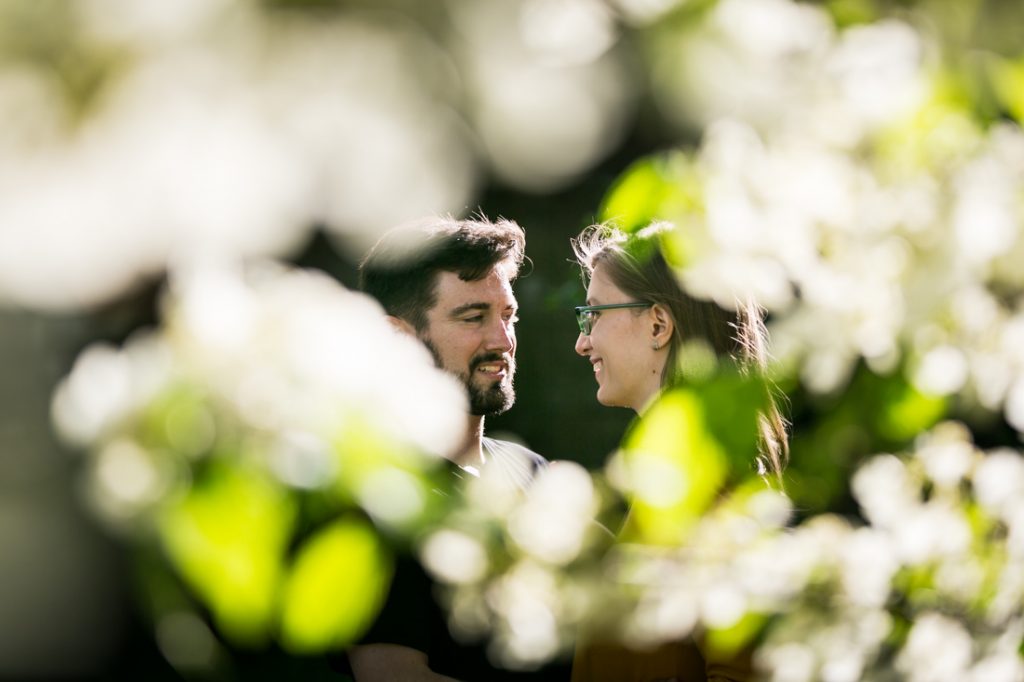 If you would like to see more images, such as these Fort Tryon Park engagement photos, then please visit my website — KellyWilliamsPhotographer.com
Save
Save
Save
Save