The bright sunshine was a wonderful change to Londoners, Zoe and Chris, whom I had the pleasure of photographing at their City Hall elopement on Tuesday morning. I've got all the details about their wedding, plus the new changes you can expect at City Hall if you are planning to elope soon.
The first and most obvious change at the City Clerk's office is an increased level of security. You now have to go through a metal detector, just as you do at the airport, so expect an increased wait time at peak periods. This means if you are planning to get married on a Friday, plan for an even longer time. Also, once you go through security, the only way out is through the doors at the end of the office. For me, this means waiting for clients just past the information desk. I'm a little harder to see when you enter the building, so make sure we both know you are coming through security to ensure that I get photos of you at the information desk.
Another wait to be on the look out for is the Monday morning paperwork line. It seems while Friday is the most popular day to get actually married at City Hall, Monday is the most popular day to file your marriage application. As proof, Zoe and Chris told me that it took about an hour to handle their initial paperwork on Monday.
The wedding itself could not have been speedier, however. We breezed through the wedding on Tuesday, and were walking out the door after about 40 minutes. Compare that with the two hours it normally takes to elope at City Hall on a Friday. By the way, I served as the witness for Zoe and Chris's nuptials. I was so excited! I haven't served as a wedding witness since Karen and Ted tied the knot in 2012.
Zoe and Chris looked great in their coordinating wedding outfits. As is usual at City Hall, there was a mix of everything – attire-wise – for the couples around us getting married.  On our visit there were lots of understated cocktail dresses, but I have seen everything including many full-on meringue wedding dress and veil get ups.
A sad new development at City Hall was the horrible customer service we received during Zoe and Chris' elopement. The guy at the front desk was delightful as usual, and the security staff could not have been nicer as I went through the metal detector. But that was it. The attendant who handled Zoe and Chris' paperwork was, frankly, downright rude. Also, our officiant – though I have worked with him on several occasions where he was much more congenial – was noticeably rushed during the ceremony even though there was not a crowd waiting at the door. I'm not sure what the situation was, but make sure you are ready to go the minute you step into the chapel. Our officiant was hell-bent on getting these two married…with or without the photographer.
After the short and sweet ceremony, our next task was to get some great portraits. Zoe and Chris had expressed to me their portrait priorities were to include the following: the massive bronze doors outside the City Clerk's office, a tree (for a bit of greenery), an iconic NYC taxi, and the Statue of Liberty. I am happy to announce we achieved all four photo goals.
With time running short, we nailed the photo of the doors and then captured a touch of nature at the little wedding garden next door. While the trees and flowers are beautifully in bloom, be warned that there is construction around the City Clerk's office. In particular, there is ugly construction all along Worth Street. Construction is a never-ending eyesore in the area, so I always check out the area prior to a wedding to make sure I am prepared with backup portrait locations.
After the wedding garden, we hailed a cab and headed down to Battery Gardens where Zoe and Chris had lunch reservations. Our cab driver, while delightful, was clueless about where Battery Gardens was located. Thankfully he used the GPS on his phone to get us where we needed to be, though at one point he headed back on the FDR uptown. Along the way, we had a great tour of Chinatown. An added bonus for these out-of-towners!
I am happy to report we made it to Battery Gardens. Zoe and Chris were troopers walking through Battery Park. My hats off to Zoe especially who made the march in heels. I took a quick shot of these two with the Statue of Liberty, and then they were off to enjoy life as newlyweds. They will only be in town until Thursday and are the heading back home to London. The plan is to do a family trip when they get back home, then hit someplace warm for a honeymoon in September.
Zoe and Chris' whirlwind wedding was a fitting end to their whirlwind romance. These two met while at work with the London police force. After three quick months of dating, they moved in together, and the rest is history. Their proposal was equally romantic: while away for the weekend with their puppy, Chris got down on one knee and asked Zoe to join him for a long walk. Cute, no?
It is going to be a very busy week. Tonight is the Cotillion fundraiser for Pathways for Young Leaders. I will be documenting the dance, plus providing a photo booth for the evening. Friday is the rehearsal dinner for Genny and Blaine, followed by their wedding at the Housing Works Bookstore in Soho on Saturday, and Sunday is the wedding of Kate and Nick at the Greenpoint Loft. I'm exhausted just typing this. Have a great weekend, and give me a call if you are looking for a friendly photographer to document your romance.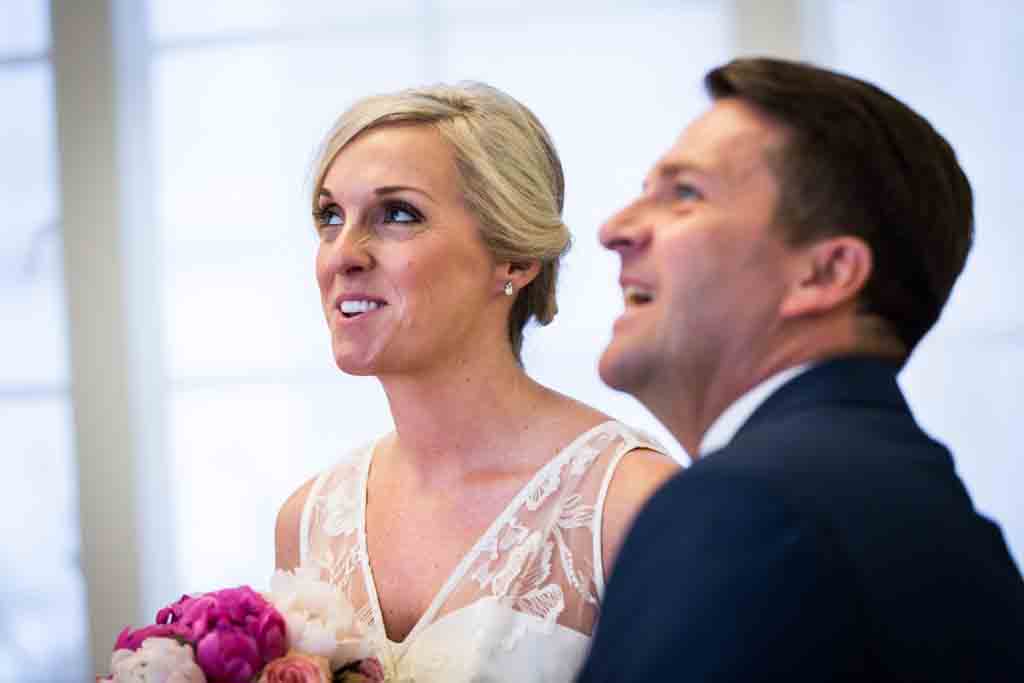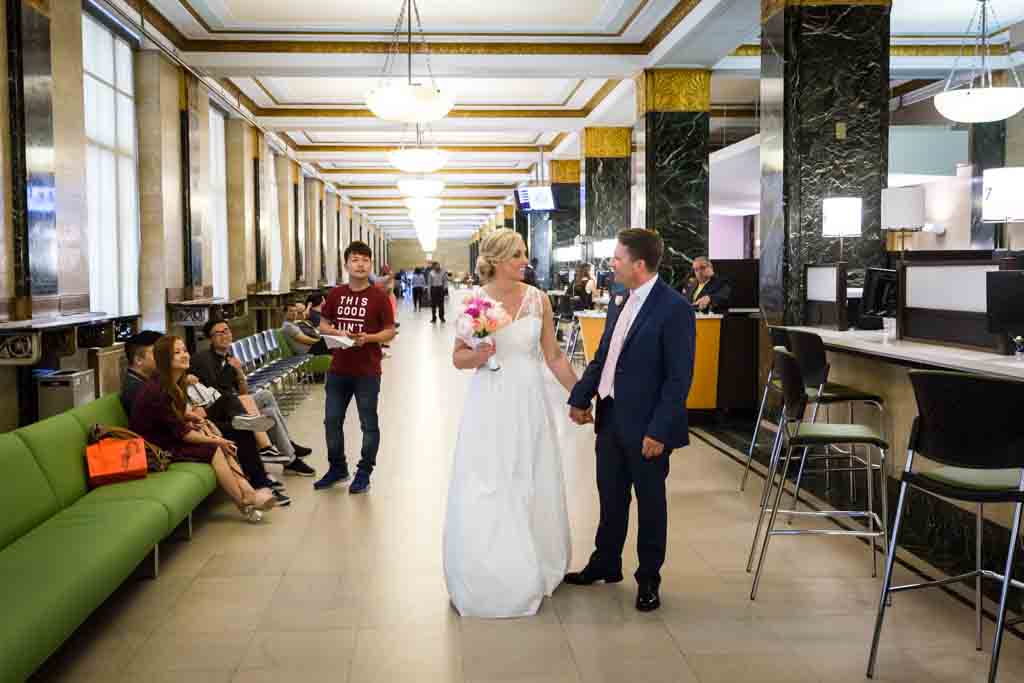 If you would like to see more images from my portfolio, such as these NYC City Hall elopement images, then please visit my website – www.KellyWilliamsPhotographer.com