Don't have time to schedule an engagement shoot? No problem! Do what Sasha and Jonathan did and schedule a mini portrait session right before your Brooklyn rehearsal dinner. Find out all the details in today's blog.
As with a few of my clients, Sasha and Jonathan were not that keen on an engagement shoot. Neither of them were big fans of having their photo taken, and the idea of a full-fledged engagement shoot just seemed like a waste of time.
I get it; an engagement shoot is not for everyone. The pros of an engagement shoot are that you get to do a test run with your photographer.  Not only will you find out how you work with the artist, but you also find out how you look through the lens. This can be a huge advantage if you are not very comfortable being photographed. The pressure on your wedding day is tenfold, so working out any kinks in terms of how you pose, what you wear, or how you and your photographer get along can be worked out ahead of your big day.  Still, it's not for everyone.
Sasha and Jonathan had purchased my 'Classic Novel' package, which includes two extra hours of portrait time. While most people use this for an engagement session, I always try to be flexible with my clients and allow them to use this time however they want. Sasha and Jonathan chose to have me cover their rehearsal dinner for two hours. But when Sasha mentioned to me that she has access to a beautiful rooftop terrace in her apartment building, I thought to myself, why let this venue go to waste?
And so I suggested a compromise: I started the evening at their apartment, where we took 30 minutes of photos on the roof. (The first photos of the evening were of their fur-baby, of course.)  We then walked to Bacchus Bistro and Wine Bar, the restaurant for the rehearsal dinner, and I photographed the event as normal. Two photo opportunities, one evening!
The rest of the rehearsal dinner went off without a hitch, as you can see from the photos. Bacchus has wonderful food, and the service was great. The back patio is a precious venue for a late summer rehearsal dinner, or just a glass of wine. When I did my venue check there a week prior, my friend Cheryl and I had a glass (or two).
Enjoy the photos, and I'll have all the details on Sasha and Jonathan's wedding at the Brooklyn Historical Society on Thursday. In the meantime, don't be afraid to get creative with your extra portrait time. If you have booked with me, the sky is the limit! Bridal shower coverage, a boudoir shoot, you name it… If you can think it, I can photograph it.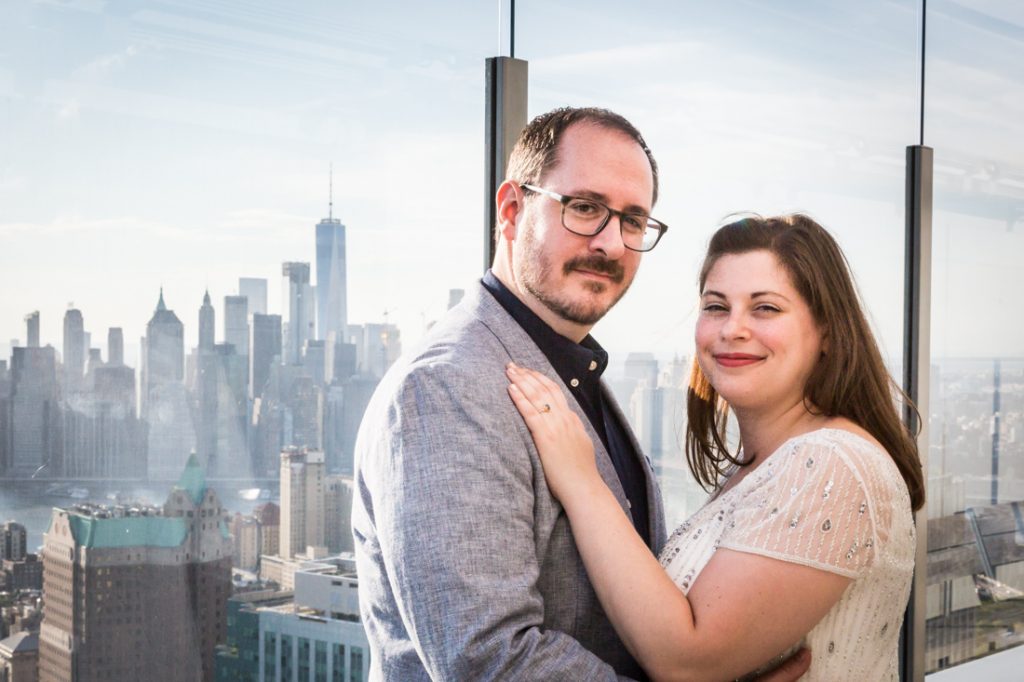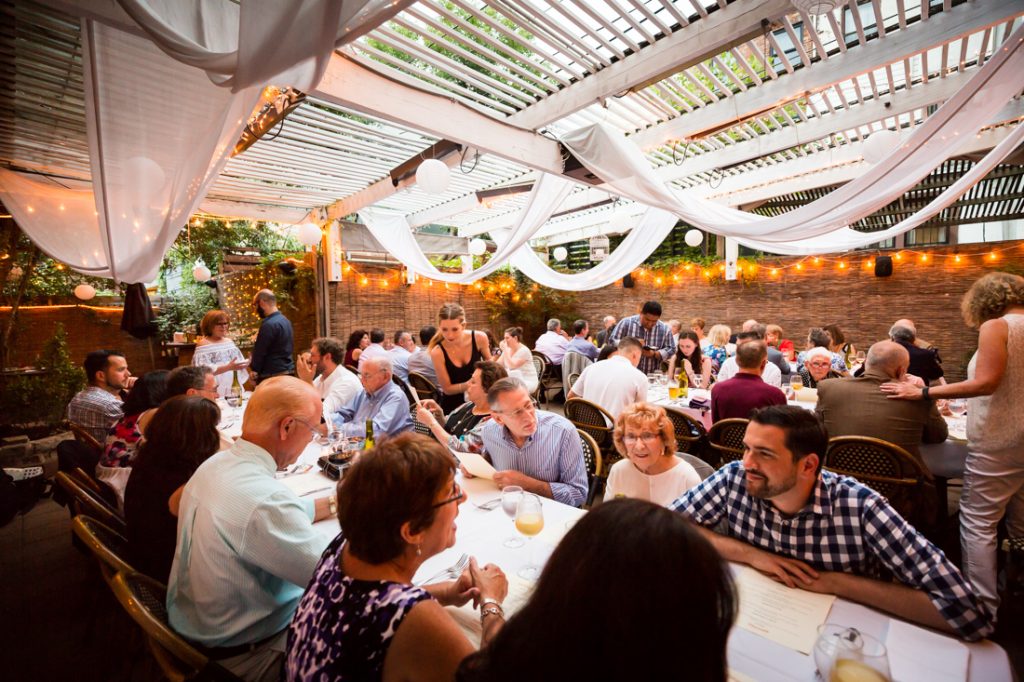 If you would like to see more Brooklyn rehearsal dinner photos from my portfolio, then please visit my website — www.KellyWilliams.Photographer.com
Save
Save
Save
Save
Save
Save