Wanna know a secret? The spontaneous photos you see in my portfolio aren't always quite so spontaneous. The trick for setting yourself up for wedding photojournalism success is to make sure that you take care of the details beforehand. Enjoy a peek behind the curtain and find out how I capture every moment as well as all the details of Vanessa and Nate's Maritime Parc wedding!
The key thing to remember with wedding photojournalism is that photos that look effortless normally are not. All those photos that look like they were taken on a whim usually have a degree of preparation.
With that in mind, rule number one is that good photos take time. The likelihood of being able to show up someplace and within five minutes time take a good photo is slim. Great photos rarely happen in a snapshot. Not you can't get a good photo right off the bat – it's just that most great photos are more likely to happen after your subject forgets about the camera and you get all the 'awkward' photos out of the way. Your subject has to get comfortable with the photographer that s/he literally forgets about the camera. Likewise, the photographer has to get comfortable with both the subject and the environment. There is a lot to consider such as light level, background action, and composition. So if you want great photos, either in a getting ready scenario before a wedding or for your portraits, then be prepared to devote the time necessary to getting great art.
Know the venue ahead of time. As much as possible, I always try to check out my venues ahead of time so that I know my background options. For most family photos and portraits, you want a background that does not compete with the subject in the foreground. Is the outdoor space limited and we only have a view onto a parking lot? If it is going to rain, will we only have a staircase to work with as a location? I always like to have a plan A, B, and C at the ready just in case of any eventuality.
Know where to be, and when. I have a 'homework' sheet for my clients to complete that is many, many pages in length. It asks all about the schedule for the event. A wedding is not a 'do over' event. I have only one chance to get the shot, so I will be doing everything in my power to make sure that I am in the right place at the right time. Then it is just a matter of letting the magic happen in front of my camera.
Always be watching. For me, there is no 'down time' at a wedding. Sure, I give myself fifteen minutes to eat at dinner, but that's about it. My time is my client's time, so from the time a bride starts getting ready to the final dance, there is always something to photograph. A wedding is a love story told in one day, and it is up to me to tell every aspect of that story. The menu cards, the shoes, your three-year old cousin bopping around on the dance floor – everything tells a story and I am a firm believer that everything should be photographed. And while most people are judging a wedding based off of the monumental 'beats' – the walk down the aisle, the first kiss, the first dance – it is the little events in between these big emotional moments that really tell the mood and personality of the event.
Travel light. For me traveling light means less about the amount of equipment, and more about not traveling with an entourage. Being a photographer necessitates having a bit of luggage with you: I travel with two camera bodies and five lenses at all times, and I am famed throughout the tri-state area for carrying such necessary items as scissors, safety pins, and a crochet needle to make it easier for a bride to get into her hook-and-eye corset wedding dress. That said, I have pared my packing list down to the essentials of professional equipment. But what I don't take with me is an assistant or a second shooter. I want to be able to turn on a dime and go wherever my couple leads me. Want to hop in a cab and take photos at Grand Central? No problem – my bag is slung over my shoulder, and my camera is at the ready. Let's do this.
Look for your light. Great photos require great light, and sometimes even a mundane event looks fantastic when lit correctly. I am always in search of the perfect sunbeam, moonlit reflection, or even a parking lot security lamp that will show the way to great images.
Have fun, and go where the moment takes you. Great images happen as collaboration between artist and subject, and particularly so when every person involved is having a fantastic time. Every day that I get to pick up a camera and photograph someone is a wonderful day. Let's make your wedding happen!
So with these wedding photojournalism secrets in mind, let me share with you more details about the wedding of Vanessa and Nate! You might remember their engagement shoot on Governors Island. These two have become dear friends, and it was a pleasure to photograph their Maritime Parc wedding at Liberty State Park in New Jersey. For anyone keeping count, there were 130 guests and a bridal party of 10.
Vanessa started her day the smart way: she got ready at a salon to insure her make up artists had the best light and all their supplies at hand. With hair and make up ready, she and her girls got to the venue with plenty of time to put on her dress. Waiting to put on your dress at the venue ensures that the dress remains wrinkle-free and cuts down on the chance of any 'incidents' before you walk down the aisle.
We planned two first look: the first was with Vanessa's father who saw her for the first time in her wedding dress. The next was of course with Nate, and both moments were equally emotional. If you are going to be getting married at Maritime Parc, I can't say enough good things about their central staircase as a fantastic photo location. Liberty State Park has lots of photo options as well, but note that it is a hike from the restaurant to the waterfront and there are no shady spots. We lucked out with some beautiful cloud cover (that turned into a glorious sunset later on) for our portrait session. The building you see behind Vanessa and Nate is the Central Railroad of New Jersey terminal.
The ceremony – officiated by Nate's aunt Mary – had a beautiful view of the New York City skyline. The only thing competing with the waterfront were the two flower 'girls' – or flower bombers, as these grandmothers turned into when they walked down the aisle. These two completely stole the show and I would encourage more couples to ditch the little kids in favor of incorporating the grandparents into the bridal party.
Both the cocktail hour and the reception made great use of the terrace surrounding the building so that the guests could get outside and check out the waterfront. The Statue of Liberty got more beautiful as the evening went on. Speaking of which, Vanessa changed into a beautiful red dress just after the first dance (and I will have more details about the dress and the sunset photos in my next blog).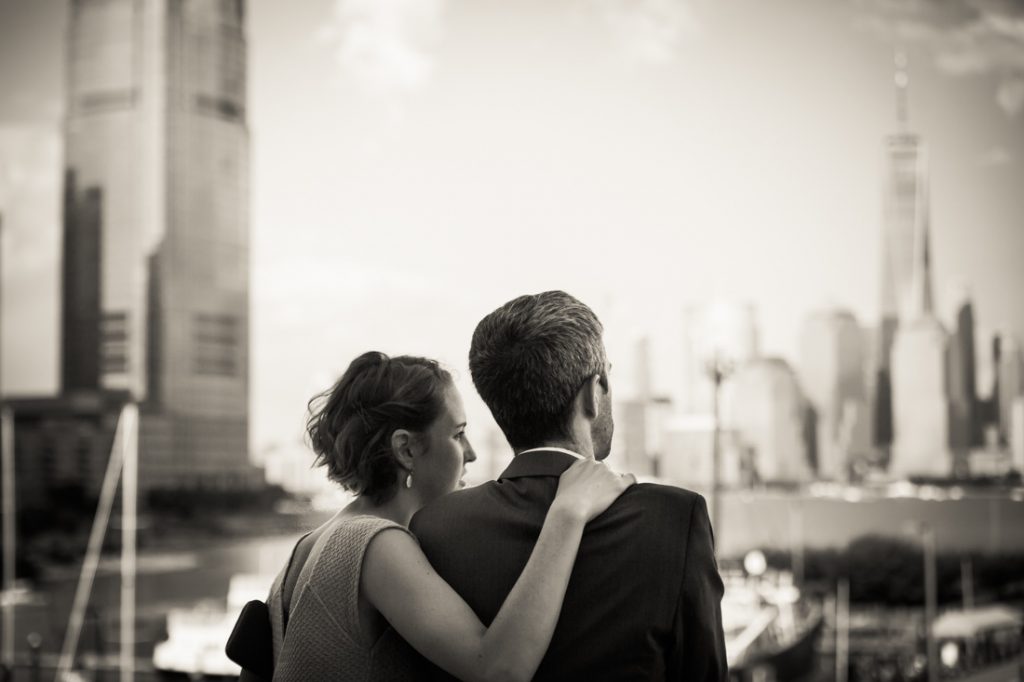 One special vendor to note: the DJ for this wedding was outstanding. Jeff Scott Gould seemed to make it a personal mission to get everyone up and onto the dance floor. At the end of the evening, he even weaponized the groom with a carbon dioxide 'gun' which the Nate used to 'smoke' out the crowd. Fun times!
This is not the last you will be hearing about Vanessa and Nate's wedding. In addition to telling you all about their sunset photo session, Vanessa is also the DIY queen and I have lots to tell you about her wedding day projects. Trust me you will want to stay tuned to hear about her love/hate relationship with Pinterest.
Ceremony & reception venue – Maritime Parc
Dress designer – Yumi Katsura
Dress Shop – Designer Loft Bridal
Dress Tailor – Selene Alterations & Custom Designs
Veil – Basia Custom Headdresses & Accessories
Earrings & hair pins – Happily Ever Borrowed
Bridal Shoes – Badgley Mischka
Red reception dress – Rent the Runway
Hair & Make-up – Vicky C5
Videographer – NST Pictures
DJ and uplighting – SCE Event Group
Florist – Laurelwood Designs
Save the Dates – Vistaprint
Invitations – Wedding Paper Divas
Menus – Vistaprint
Bridesmaid Dresses – Adrianna Papell (Lotus), JCrew (Becca), Lulu's (Jessy), BHLDN (Sarajane)
Groom/Groomsmen/Father Tuxes – The Black Tux
Rings – James Allen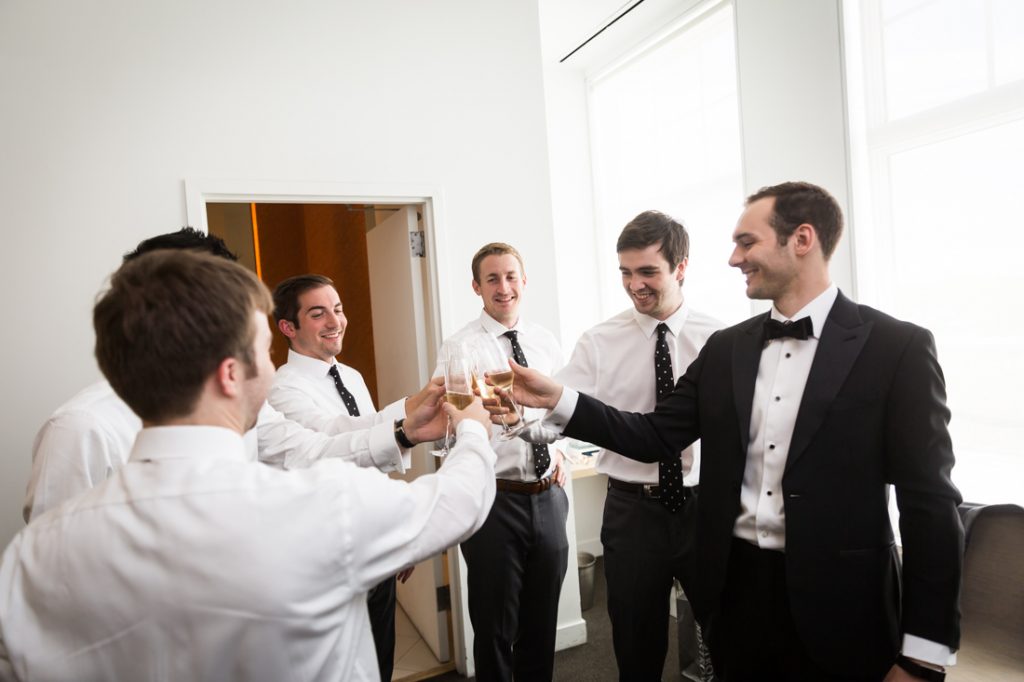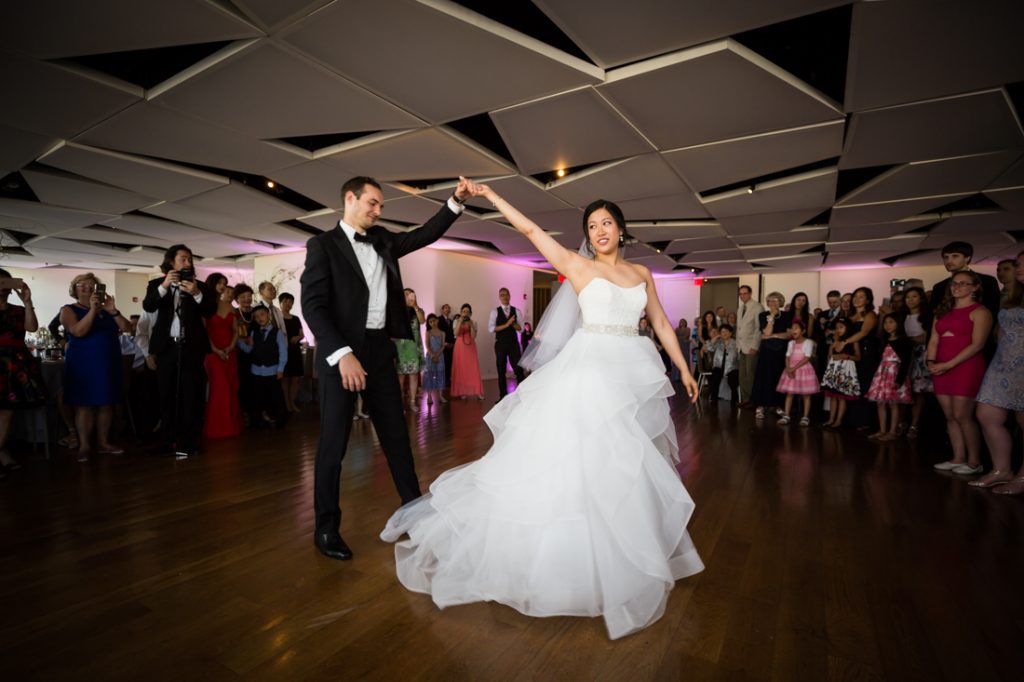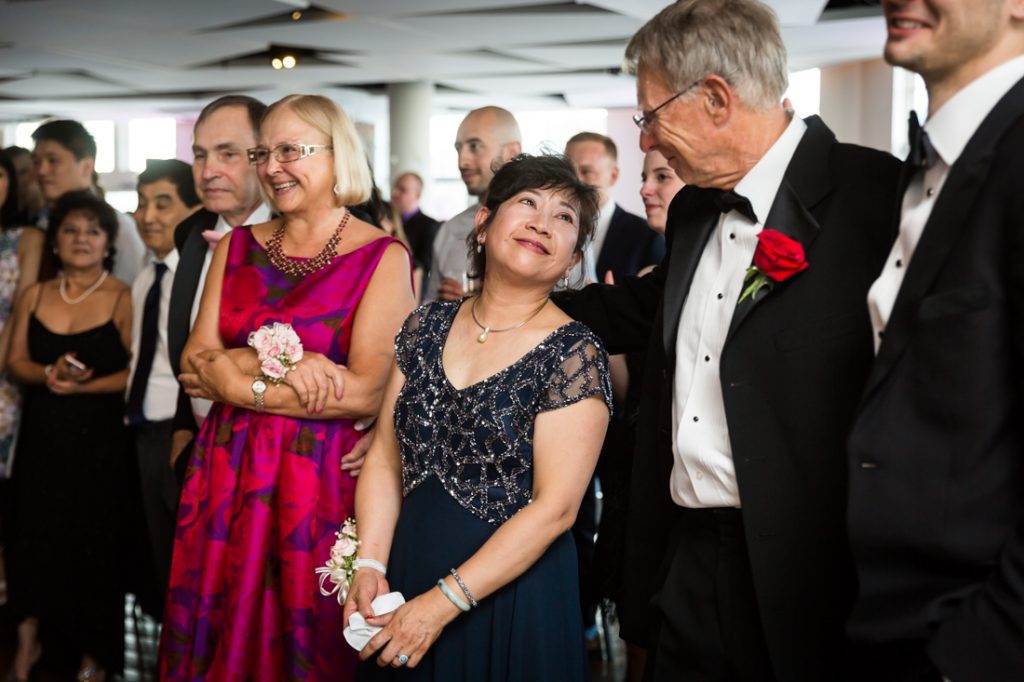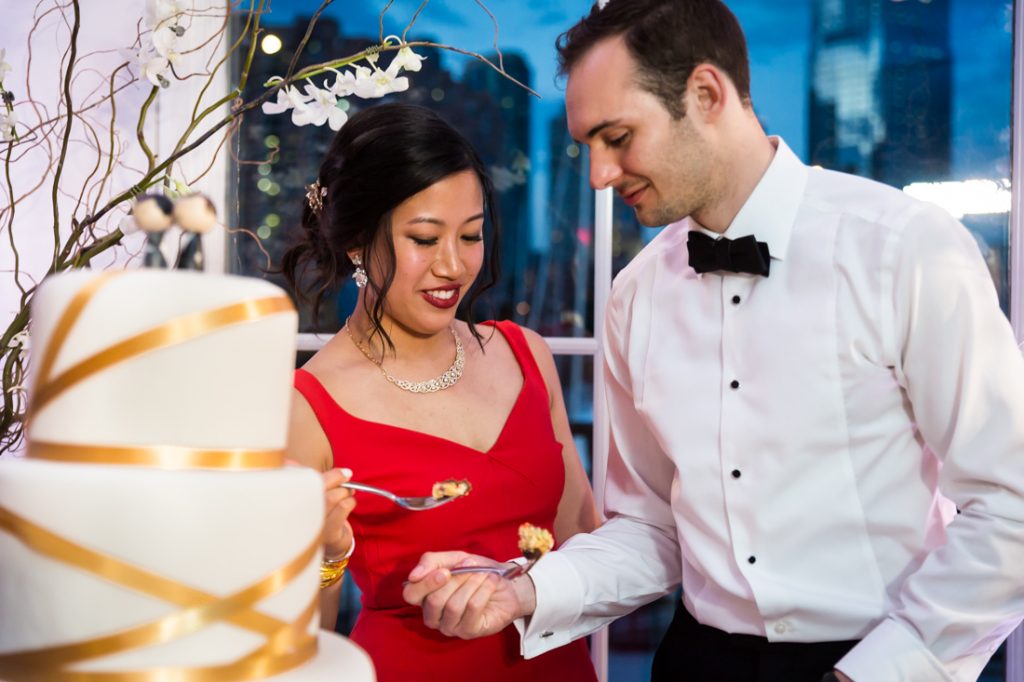 If you would like to see more images from my wedding photojournalism portfolio, then please visit my website – www.KellyWilliamsPhotographer.com
Save
Save
Save
Save