I had the pleasure of photographing Alexandra's maternity portrait today in Manhattan, and wanted to share with you all of the details from the shoot.  (Or as I like to call it, what to have ready when the photojournalistic maternity photographer arrives at your door.)
Alexandra, along with father-to-be Matthew, followed the portrait tips I sent them to the 'T': they were dressed in complimentary hues, but not too matchy matchy. Both of them were comfortable in their clothes, as reflected in the relaxed atmosphere of the shoot. The nursery, while a work in progress, was exceptionally clean, tidy, and ready to be photographed. Most importantly, they had some baby things ready to go, including precious little booties and a few outfits. Comparing outfits was a good 'activity' for the shoot and added to the photojournalistic feel of the session.
I would like to take a minute to point out the lighting in today's shoot for any NYC photographers out there. Note that we had originally planned to shoot at 6:00 p.m. in order to take advantage of 'golden hour,' which starts now at 7:00 p.m.  Upon checking out the upper east side neighborhood a few days prior, however, I noticed that the sun dipped below the skyscrapers earlier than expected.  So in order to take full advantage of the sunlight without it being blocked by buildings, we would needed to start our shoot earlier.  And that's exactly what we did:  start time was moved to 5:00 p.m.  This meant that when I arrived at their apartment there was enough west-facing sunlight in order to light up the nursery for our session.  I had to add an extra on-camera flash for fill in light, but the soft light you see is mainly natural light.
One tip I have for all photographers, especially those working alone as I do, is to wear a white shirt. Your shirt becomes a wearable reflector, bouncing the light into the eyes of your subject. This is exceptionally helpful when you are in tight spaces – such as a nursery – where it is difficult to position an actual reflector at a good angle to bounce light, or when you simply can't balance both a heavy camera with one hand and a reflector in the other. Learn from me, grasshoppers.
Enjoy the rest of the photos!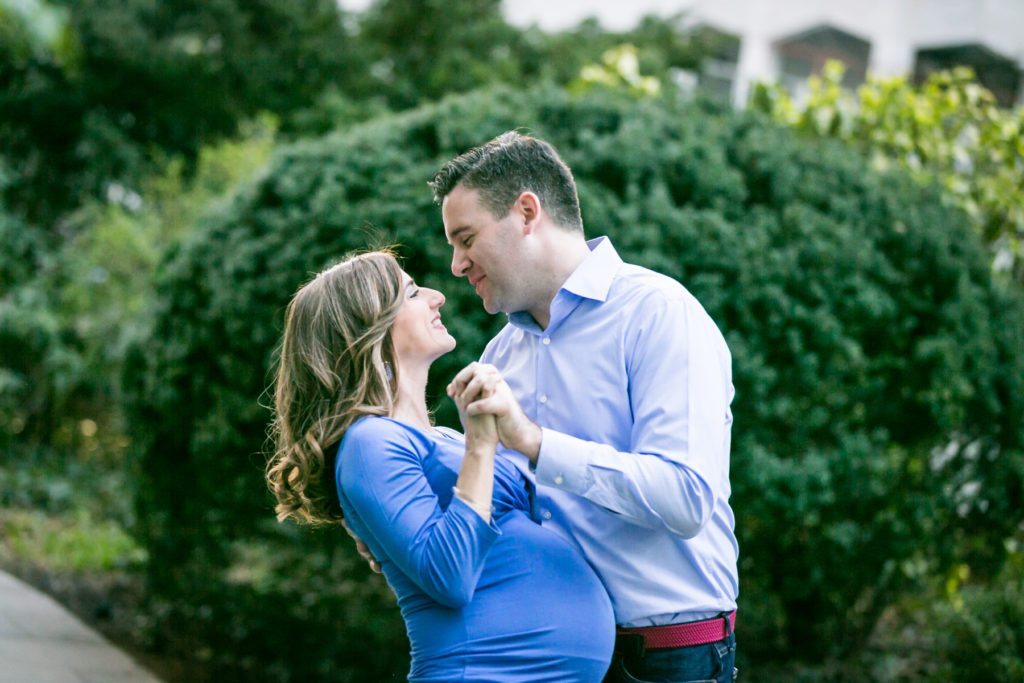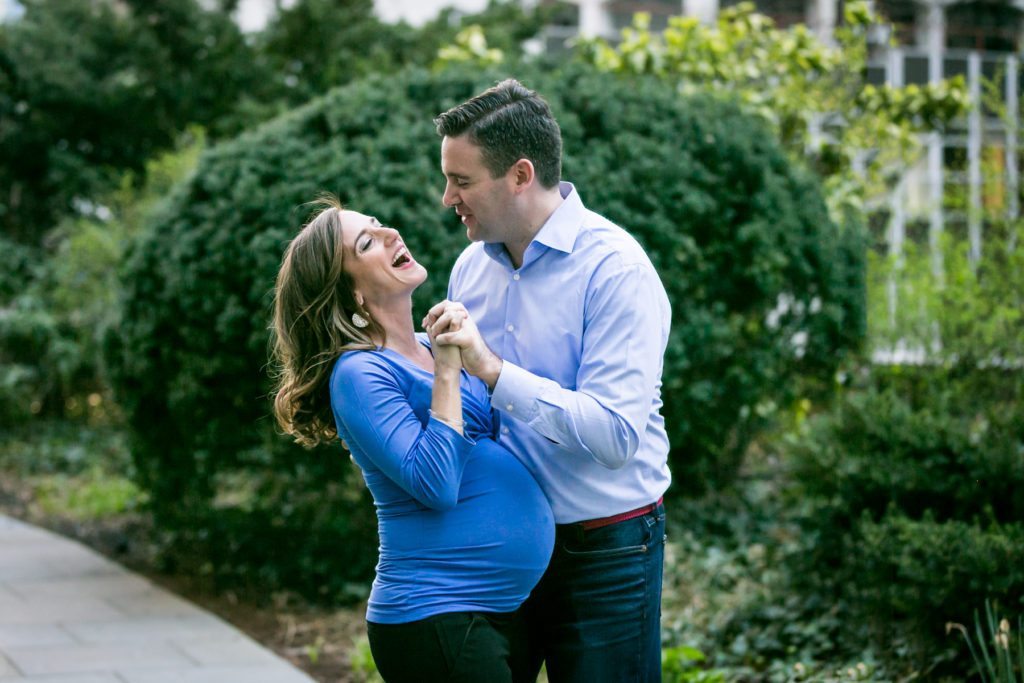 ---
If you would like to see more photos by photojournalistic maternity photographer Kelly Williams, please visit her website.
Save
Save