Your beloved asked. You said 'yes.' Now what? Well, if you are like many couples out there, you are staring blankly at an open calendar trying to figure out when to get married. In today's blog post I will take you through the process of how to select a wedding date. This includes everything you need to consider, from your best friend's schedule to the phases of the moon.
How to Select a Wedding Date – Where to Start
You know you want to marry each other, so why not just tie the knot next weekend? If you are going to elope, you can just walk down to the courthouse. But if you are looking to throw a larger party, then you need to give yourself enough time to plan. For most people, that means a year.
Even if you do not think it will take a full year to plan your big day, you also do not want to treat the planning of your wedding like a second job. Having enough time allows you to do a little bit here and there while still maintaining a normal life. Furthermore, the more people you invite means the more time you need for guests to adjust their own calendars.
How to Select a Wedding Date –
Dates That are Off-Limits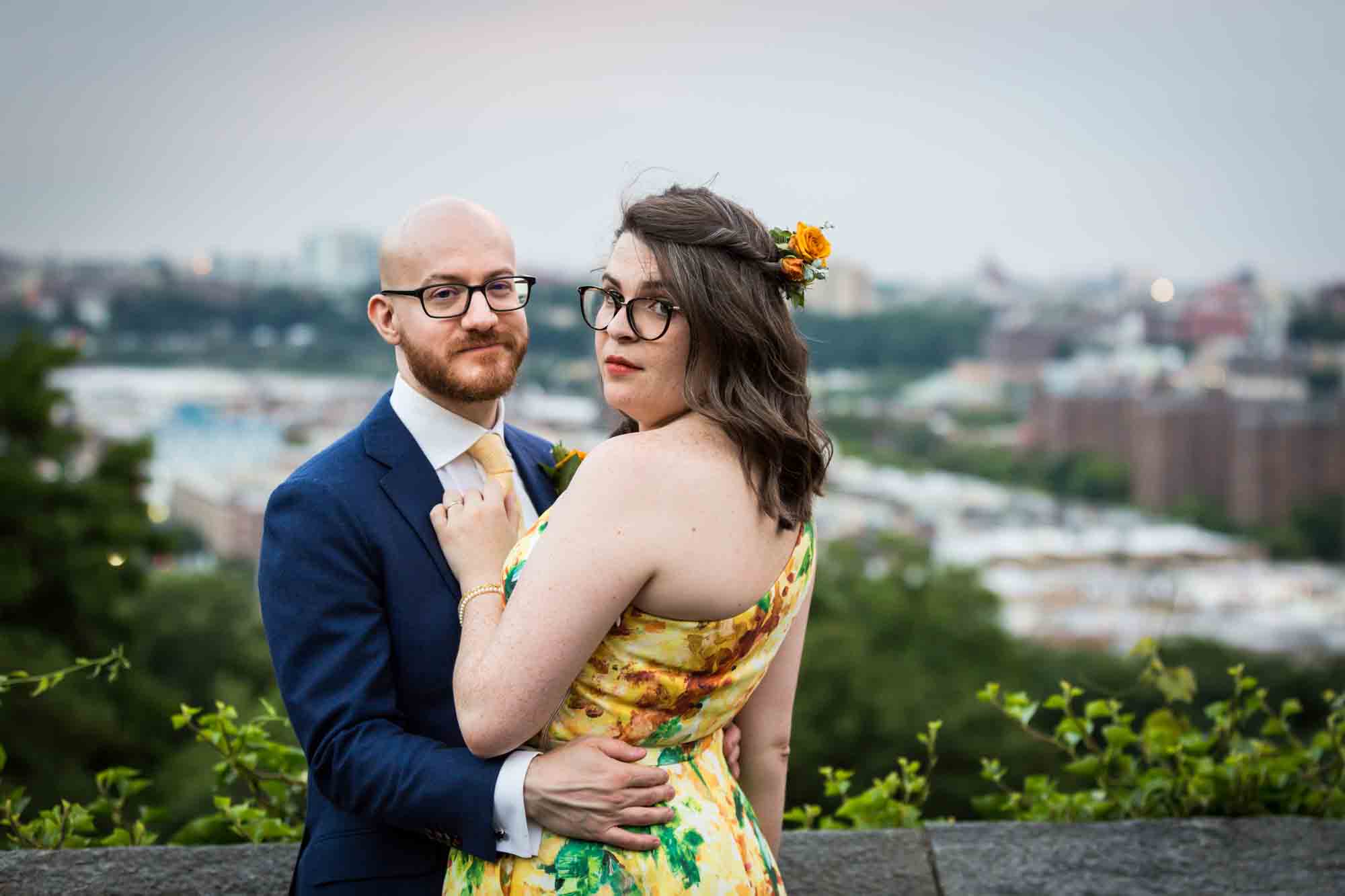 Just to get this out of the way, you should not schedule a wedding during a holiday that memorializes fallen heroes, such as Memorial Day or September 11th. In addition, certain religious holidays (even if it's not your religion) should be avoided. If you are planning on saying your vows in a particular house of worship, then check with the venue to ensure that there are no calendar conflicts.
How to Select a Wedding Date – First Dates to Consider
Commemorate a special date. When selecting your wedding date, the first thing to consider might be a day that means something special to you both. Maybe the anniversary of your first date or the date you first met. If your special day falls during the week and you are looking to plan a weekend wedding, then go ahead and book for the weekend prior. That way you can have your own private celebration after the chaos of your wedding is just a memory. Also, it will extend your anniversary celebration into a weeklong event.
Consider the season (and its weather). In New York, September and October are the busiest months for weddings because of the glorious fall weather. But if fall leaves aren't your thing, then spring blooms are an equally beautiful option.
When you envision your favorite time of year, make sure you also consider the weather – the good and the bad. A summer party sounds fun until you think about sweating in a suit. Even more problematic is the rain that arrives almost every afternoon in June. With our planet getting warmer, that means summer seems to last longer. (Of course, that also means November is now a tolerable month for an outdoor wedding.) So make sure you consider the pros and cons of each seasonal forecast.
Check with your most important friends and family. It would be heartbreaking for you to schedule your wedding at the same weekend that your best friend's graduation is taking place. Consult with your list of VIPs to make sure that your loved ones have certain dates open.
How to Select a Wedding Date – Saving Money
Flowers in bloom. The general rule of thumb is that 8% of your wedding budget will be spent on live flowers (ceremony, centerpieces, bouquet). This percentage, however, will be dependent upon the type of flowers you choose. If you select flowers that are in bloom at the time of your wedding and easily attainable, then you are doing your budget a favor.
But if you have to have peonies in your bouquet (which bloom in June) and your wedding is scheduled for October, then those flowers are instantly more expensive. In addition to needing to be grown in a special greenhouse, there is also the cost of shipping the flowers in for your wedding. If peonies are the priority, then schedule your wedding when peonies are in bloom. To help you know what is in bloom when, here is a handy online garden guide.
High season vs. low season. So I just told you that fall is the busiest season for weddings in New York City. This also means that fall is the most expensive time of the year to get married. High wedding season is defined as May through October, and you can expect to pay top dollar for any venue or vendor during this time. However, if you are OK with having a wedding in February, then you may be able to cut a deal with venues and vendors alike. For that matter, you might also consider scheduling your wedding for a weekday. Hosting your wedding on a Friday can usually net you a significant discount.
How to Select a Wedding Date – The Pros and Cons of Holidays
If you have a lot of family living outside of NYC, it may sound like a great idea to turn your big day into a destination wedding. As such, scheduling your wedding during a major holiday weekend can be an advantage. People can use your wedding as a jumping off point for a family vacation.
That said, some people might be upset that they now need to spend their holiday vacation time on your wedding. Your best bet is to canvas your family and friends and see what the general consensus is for devoting holiday time to your wedding.
The other problem with scheduling a wedding during a major holiday is that you have to consider the travel hassle. Major holidays are a much more expensive time of the year to travel. Not only will airfare be more expensive and scarce, but hotel rooms will also be priced at a premium. The likelihood of you being able to secure a block of rooms during a major holiday is slim to none.
Note that if you are going to schedule your wedding on a specific holiday – Christmas, New Year's Day or Eve, or Valentine's Day in particular – then you can expect vendors to charge roughly double their normal rate. Vendors have families too, and they charge accordingly if they need to book staff at overtime rates. (You are probably safe if you want to schedule a wedding on Arbor Day, however.)
Finally, note that the stress of planning a wedding during your favorite holiday may kill your love for that holiday. My mother scheduled her wedding for December 27th because Christmas was her favorite time of year. Needless to say, Christmas was basically forgotten the year she got married because of all the last minute wedding details. In addition, you have the problem of your anniversary always playing second fiddle to the larger holiday celebration.
How to Select a Wedding Date – Secondary Factors
Local events can really be a problem. The New York Marathon is the bane of my existence as a wedding photographer. I forget about it every year, and every year I have a wedding scheduled during the same weekend. (For 2022, the marathon will be held on November 6.) In case you haven't been to New York during this annual event, it means that all the streets in Manhattan are pretty much shut down until 4:00 p.m. Thus getting from point A to point B is a nightmare, even if you plan on using the subway.
Do yourself a favor and check with local event calendars to make sure there is nothing scheduled at the same time as your wedding date. In New York City, the NYCGo and TimeOut websites are particularly helpful. Also, if you plan on holding your wedding in any of the major NYC parks – such as Central Park – then take a look at the specific website for that park.
Sunset deadline. If you envision saying your vows at sunset, then make sure you do not schedule your wedding for winter. Every year I have a couple that does not take into consideration the effect of daylight saving time. Granted, this may be changing if the Sunshine Protection Act goes into effect this year, but for 2022 daylight saving time will happen on November 6th. This means that the sun will set at a startlingly early 4:47 p.m. here in NYC. So if your ceremony is set for 6:00 p.m. on November 6th, then your ceremony will be in the dark.
Numerology, lucky astrological days, and yes, the moon. Not everyone may care, but in case you are interested in a lucky forecast for your big day, then you might look at how specific days rank astrologically. By the way, nothing says 'interesting date night' better than going together to an astrological advisor.
And as your for the moon phase, photographically-speaking you can get some fantastic photos at night when the moon is full. That is, unless you are marrying a werewolf.
Meet Erin and Christian
Accompanying this article are photos from Erin and Christian's Fort Tryon wedding in June of last year. In regards to selecting a wedding date, these two were looking for a lovely summer day during which they could forget about Covid-19 (for at least a few hours).
Erin and Christian met in 2016 during an after election party at the Bell House in Brooklyn. Their intimate wedding included only 14 guests and was held in the Pine Lawn section of the park. We took photos in the Heather Garden, under the Billings Arcade, and in the Linden Terrace area. Even though the pandemic was in full force, Erin and Christian celebrated in fine fashion and their wedding day was truly wonderful.
If you are looking to plan a similar wedding of size, then I recommend reading my article on 'How to Get Married in Fort Tryon Park.' Here I have everything you need to know from how to get a permit to where to take your photos.
Enjoy the images and I'll have more photo adventures for you next week!
Vendors
Bride's dress – Marchesa Notte, Bergdorf Goodman
Dress alterations – Sara Devine, alterations specialist at Elizabeth Johns Bridal
Wedding rings – Staghead Designs (bride's), Northbands (groom's)
Venue – Fort Tryon Park, Pine Lawn
Florist – Park Deli Brooklyn
Special transportation – NYC taxicab, baby!
______________________________________
Do you have 'get married' on your calendar? Drop me a line and let's talk about your photography needs.
If you would like to view more images from my wedding photography portfolio, then please visit my website – KellyWilliamsPhotographer.com