I hope everyone is having a great weekend!  I wanted to share with you photos from Tara's bridal shower, which I shot yesterday in Bay Ridge, Brooklyn.  Matthew, Tara's fiancé, helped to plan the surprise shower by telling her to be ready to go to dinner with her soon-to-be in-laws.  Though suspicious, Tara completely fell for it when she showed up at the Greenhouse Cafe, and who should be there but 31 of her closest friends and family members.  Sadly, no boys allowed, and Matthew was sent home for the rest of the festivities.
As far as the details of the event, the shower was held in a private room of the Greenhouse Cafe, who catered all of the food.  There was a beautiful cake to be cut later, and the activities included opening presents and playing games, such as competing for who has the most unique items in her purse.  (I'm thinking I might be able to win that — not everyone carries safety pins and lens cleaner on a regular basis.)   The guests were all given lovely Swarovski key rings as parting gifts.
This was a great time for everyone to get to know each other from both sides of the family.  Indeed, this is a great indication of how well the wedding is going to be!  Enjoy the pics.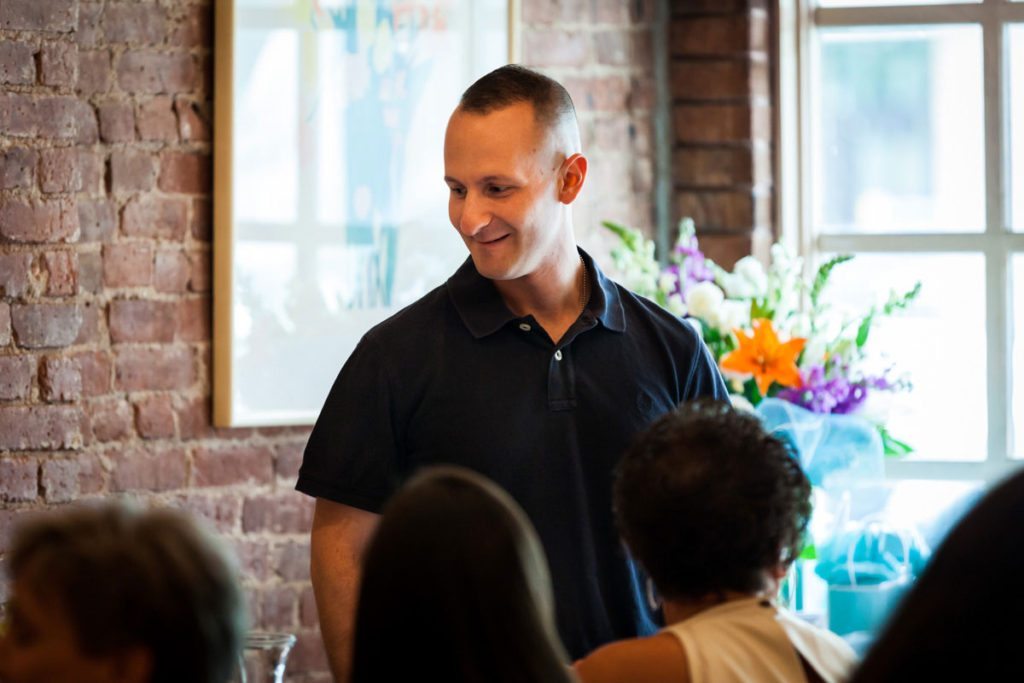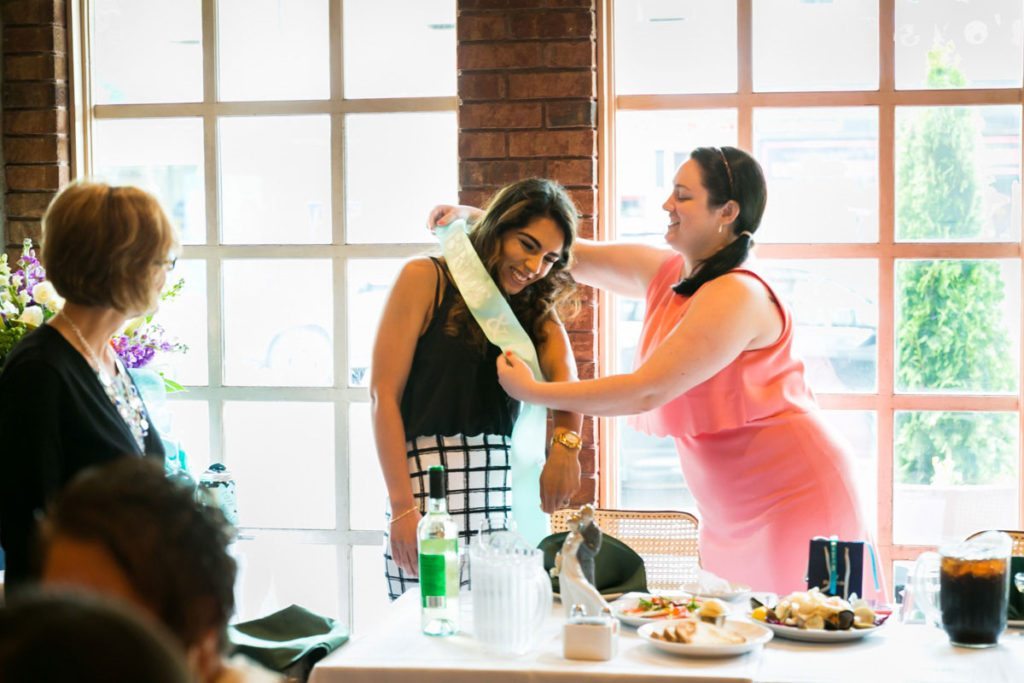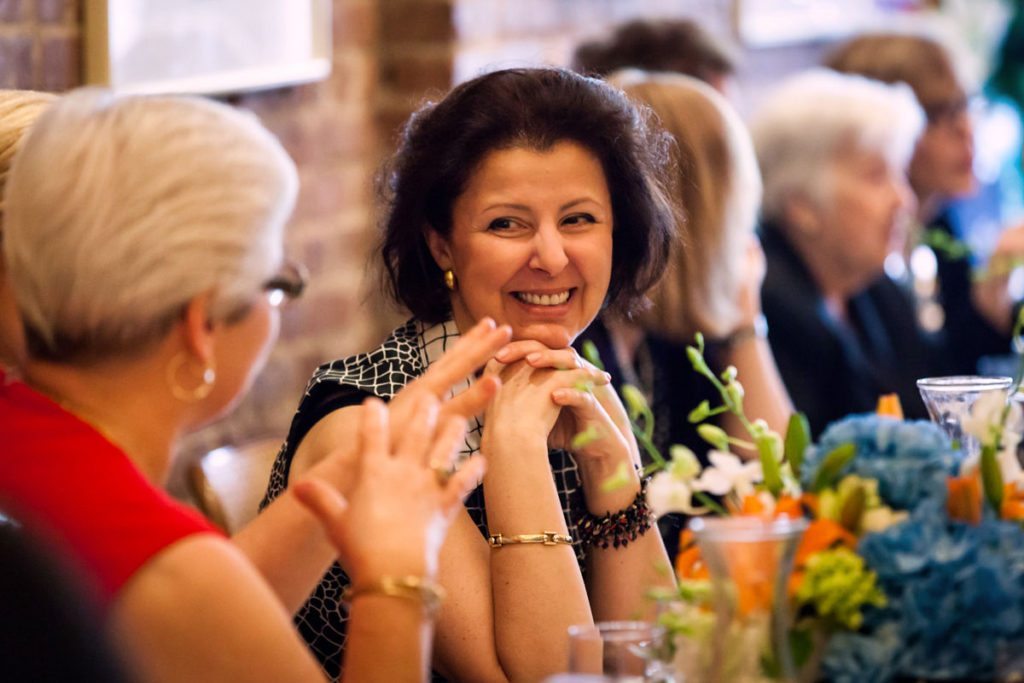 ---
If you would like to see more photos by Bay Ridge bridal shower photographer, Kelly Williams, please visit her website.
Like what you're reading?  Why not subscribe to this blog so you never miss a post???