Hi everyone!  I hope you are having a relaxing Sunday.  I wanted to share with you photos from Yoshiko and Matt's Astoria restaurant wedding.  The wedding had a great party atmosphere as Yoshiko and Matt said their vows in front of friends and family.  The couple welcomed guests from as far away as Japan for a multicultural affair. Enjoy the photos!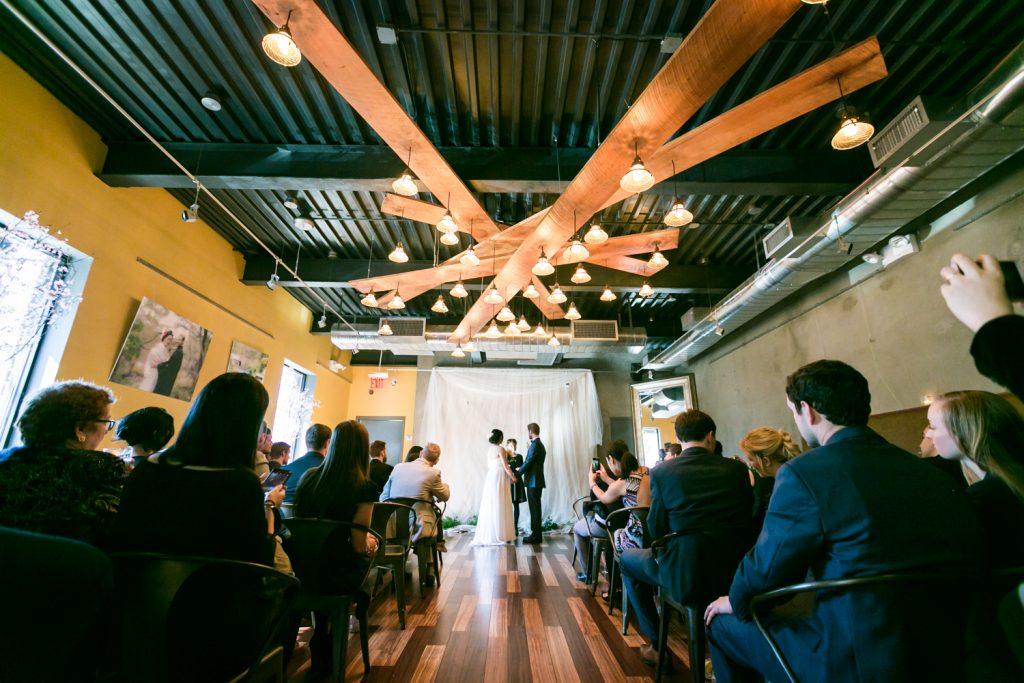 The food at Yoshiko and Matt's Astoria restaurant wedding was served buffet style, and there were plenty of special cocktails to keep the party going.  There were several toasts given throughout the day, and a touching first dance.  Also, an entertaining bouquet and garter toss.  This bouquet was caught by the ring bearer, who was a little embarrassed at the prospect of then having to wear the garter.  The highlight of the reception, however, was the photo booth, where much silliness ensued.  It was a constant stream of guests showing off their true selves with the help of funny props.  Favors for the wedding were precious little tea bags that the bride brought over from Japan.  Enjoy the photos!
Ceremony and reception venue: Crescent Grill, Astoria [2020 edit: Alas, the Crescent Grill has closed]
Interested in taking a peek at another fabulous Astoria wedding?  Then check out photos from Brandon and Kristen's wedding at Aurora Gallery here.
Are you planning on saying 'I do' in Astoria soon?  Drop me a line and let's talk about photography for your big day.
If you would like to see more images from my wedding photojournalism portfolio, then please visit my website — KellyWilliamsPhotographer.com.