The benefits of combining your rehearsal dinner and engagement portrait
Before I tell you about Rachel and Ben's Larchmont Shore Club wedding this weekend, I need to begin with details about their New Rochelle ketubah signing and rehearsal dinner. For Rachel and Ben, engagement photos weren't a high priority. Rather, they were more interested in photos of family friends at their rehearsal dinner. So why not combine everything into one fun photo session? Mission accomplished. In today's blog post, I share with you photos from the day before their big day – a New Rochelle ketubah signing, rehearsal dinner, and mini portrait session all rolled into one!
Mini Engagement Portrait
Just like my clients Sasha and Jonathan, Rachel and Ben didn't feel a pressing need to schedule an engagement portrait session. They didn't need the photos for save the date cards, and they weren't huge fans of posed photos. So for this couple, an engagement portrait just didn't make sense. They were, however, a little bit nervous about their wedding day portraits.
I offered Rachel and Ben an easy solution: when they get to the restaurant for their rehearsal dinner, we would immediately leave the party and do a quick 30-minute engagement portrait session near to the restaurant, and get the couple back to the party before anyone noticed their absence. Rachel had originally suggested greeting her guests and then leaving for a mini session in the middle of the party. My feedback was that this schedule was going to run into snags thanks to well-meaning family members. As with any event, you will have a line of guests waiting to meet and greet the bride and groom. The likelihood of the guests of honor being able to leave the party once the meeting and greeting begins is slim to none. The better solution is to leave before anyone knows you are there, take care of business, so to speak, and then get back to the party in order to full enjoy your time without having a looming deadline to leave and take photos. This is why for every wedding I always suggest getting all photos out of the way ahead of time so that once the events begin, you can fully enjoy your day without having to leave for photos.
With this in mind, we reconfigured the schedule so that Rachel and Ben – upon arriving at Posto 22 at 6:30 PM – would immediately drop their stuff and come with me to a location near to the restaurant. I had arrived in New Rochelle an hour beforehand, and had scouted the area. The restaurant is located in downtown New Rochelle, and if you have never visited the city, it has some good areas and some, let's just say not as photogenic, areas. Lo and behold, right around the corner from Posto 22 is a small alleyway leading to another restaurant, the Modern. The alleyway was communal property, and in front of my camera it was transformed into a lush public park full of lovely flora and fauna. In reality, the restaurant had simply decorated an alleyway and if you look at one photo at the end of the alley, you see some of the more 'interesting' ambiance that New Rochelle has to offer. Always focus on the positive, and the photos turned out great.
New Rochelle is also dotted with beautiful murals. Down the street from the alleyway is one such mural with fantastic colors. Rachel and Ben practiced their first dance moves for me in front of the mural, and while they had never done a 'dip' before, they turned into experts in a hurry. In fact, it turns out this couple may not have needed a practice session after all – they were expert models at the end of 30 minutes!
Ketubah Signing
We finished our photos, and Rachel and Ben triumphantly returned to the party where they greeted all of their guests. The main purpose of the rehearsal dinner, in addition to getting everyone together to celebrate early for the wedding, was the ketubah signing. Rachel and Ben had ordered their ketubah from Israel, and it was in a modern style. Their cousin officiated at the ketubah signing. It was a beautiful moment, and this stunning ketubah will now hang on Rachel and Ben's wall as a memento of their wonderful wedding day.
The rest of the evening was spent eating great food, drinking fantastic wine, and a few toasts from the bridal party. Wisely, Rachel and Ben had split up the toasts so that some bridal party members gave toasts on the wedding day, and some toasts were made during the rehearsal dinner. Smart move. While a toast from each bridal party member would take too long during the dinner, if you split up the toasts between the rehearsal dinner and wedding then more people get to speak.
I left the party early so that I could get back home and quickly edit these photos to show the bride and groom their 'best of' collection before their wedding the next morning. When I left, a few more toasts were being given, and everyone seemed to be having a great time. It was a wonderful sign of what was to come the next day for Rachel and Ben's wedding at the Larchmont Shore Club.
Takeaway Tips
So here are some quick quick tips to take away from Rachel and Ben's kebutah signing:
If you don't want to do an engagement shoot, no problem! Schedule a mini session with your photographer before your rehearsal dinner so that you get some practice in front of the camera and find out what it's like to work with your photographer. One-on-one time with your photographer is invaluable, and gets you ready for your wedding day.
Try to schedule any photos ahead of your ceremony so that you can enjoy the party and don't need to be pulled away for photos.
Enjoy the photos, and I'll have all the details from Rachel and Ben's wedding coming up in my next blog post.
Rehearsal dinner venue: Posto 22, New Rochelle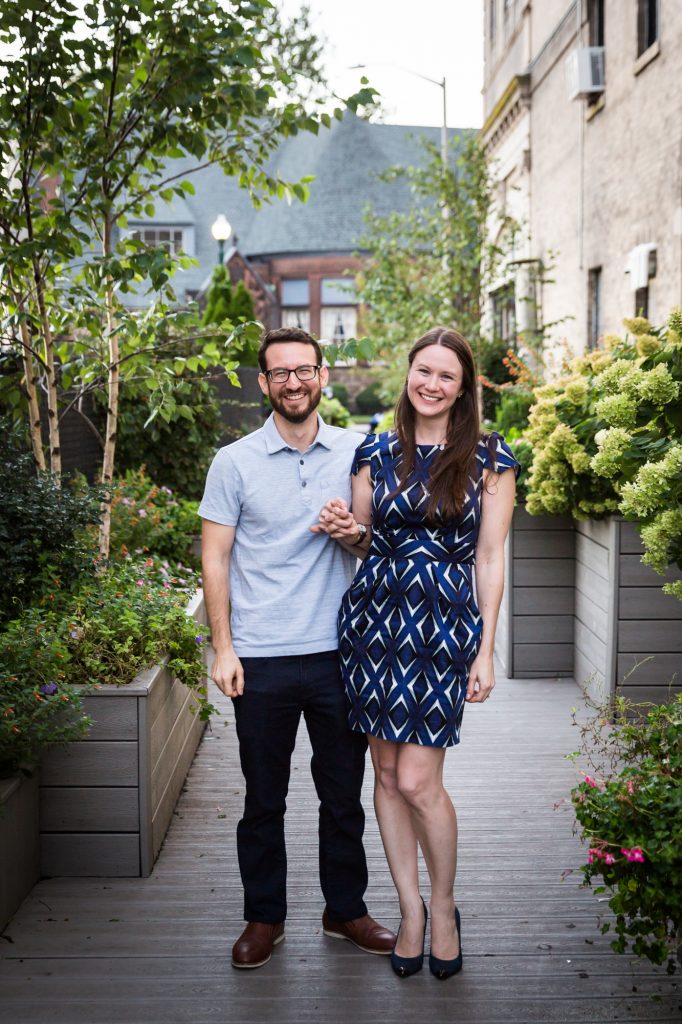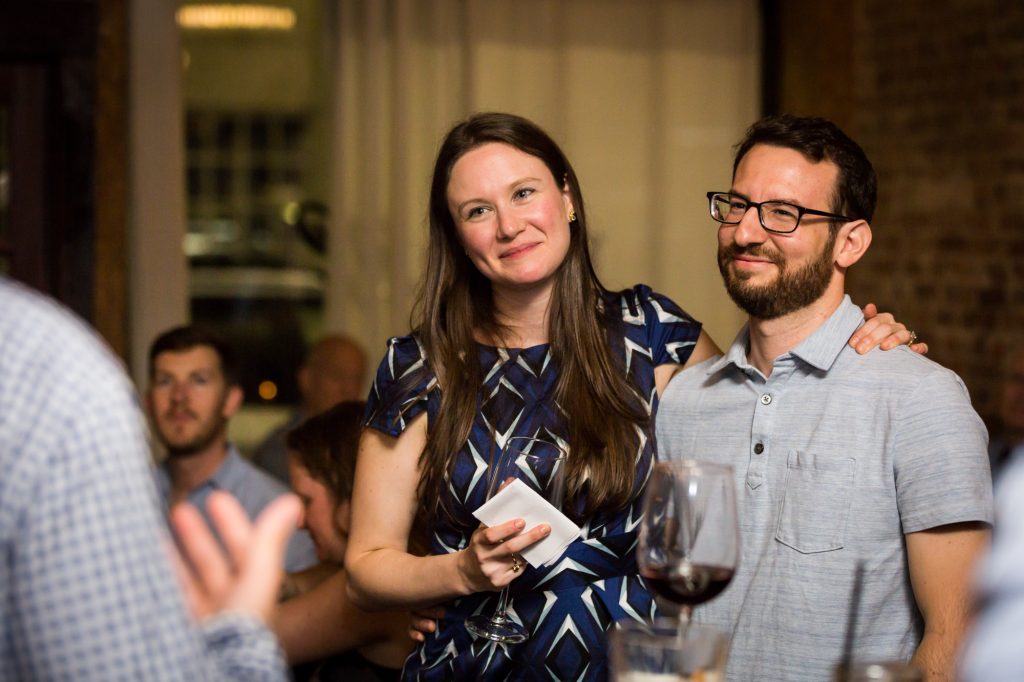 If you would like to see more images from my wedding photojournalism portfolio, then please visit my website – www.KellyWilliamsPhotographer.com