June got off to a busy start, not with a wedding, but with Bryan's bar mitzvah. The ceremony, held at Congregation Mount Sinai in Brooklyn Heights followed by a bar mitzvah celebration at the Picnic House in Prospect Park, was completely planned by Bryan's mother, Amy, and it went off without a hitch. If you have such a family event on your calendar, enjoy these tips from a bar mitzvah photographer so that your celebration can go as smoothly as Bryan's.
Temple rehearsal is a great photo opportunity. Cameras are not allowed inside a synagogue during the actual bar mitzvah ceremony. As such, the bar mitzvah rehearsal – conducted usually a few days ahead of time with the rabbi – is really your only chance to get photos of your child in action reading the Torah. It is also the perfect time to schedule all of your family portraits in order to get these out of the way before the party. In the case of Bryan and his family, his bar mitzvah ceremony and celebration were of course on a Saturday, and the temple portraits were scheduled for the Wednesday prior. Bryan's mother, Amy, is a huge fan of documentary-style photography, and I was called into action to take photos of Bryan as he rehearsed every step of his ceremony. His family were gathered to watch Bryan as he prepared for his big day, and afterwards we took all of his family portraits so that his celebration on Saturday would be nothing but candid photography. This was a very smart idea. Quite honestly, at the end of such a long and stressful day of speaking in front of friends and family, the typical 13-year old wants nothing to do with posed family portraits afterwards. Getting these photos out of the way allowed everyone to relax and have a good time at the party.
Find a meaningful way to include everyone in the celebration. The big focus of any bar mitzvah celebration is the birthday boy. But it takes a village to raise a child, as they say. As such, creating an event that includes every guest within the larger celebration is a thoughtful gesture that your guests will appreciate. Amy created a candle-lighting ceremony whereby Bryan read a poem he wrote himself that spoke about each group of people that had played a meaningful role in his life and were present today at the bar mitzvah. From his parents, sister, and grandparents, to his friends and his parents friends, each group was mentioned and welcomed to come to the front of the room to light a candle with Bryan. Not only did every group get recognized, but it was a genius way to get group photos with Bryan. Nice work, mom!
Use your centerpieces as raffle trophies. First off, this was my first event where goldfish were used as centerpieces. Fun, sophisticated, and beautiful, I'm a fan of fish as decoration (and as pets). But who wants to cart home that many goldfish bowls? The perfect way to give away the goods is to 'award' the centerpieces to your guests. In this case, a winning ticket was surreptitiously taped to the underside of one seat at each table. The seat with the ticket was the winner. Oh, and if you are going to try goldfish for your next centerpiece, make sure to bring some saran wrap so guests can seal the container for the ride home (with some air holes poked in, of course).
If you are getting a DJ, go the extra mile and employ party 'motivators.' In addition to the goldfish centerpieces, this was also my first party that included 'motivators.' In short, the DJ crew included three such motivators whose sole job it was to get people moving on the dance floor. They worked magic. I always think that a good party lives or dies by the amount of action on the dance floor. It can be especially tricky if your event is during the day – as Bryan's was with a 2:00 p.m. start time – and the alcohol has not had a chance to kick in yet for the adults. In addition, 13-year olds are 13-year olds, and the mixing of genders can be a foreign concept (or at least it was in my day). These dancers were personable, worked well with all the kids, and helped make the party a roaring success. The motivators were especially good with the little ones in teaching them how to dance and facilitating different groups of kids to dance with each other. In short, no one was sitting by the sideline playing with their phones at this shindig.
Make sure your emcee is experienced with working with kids. The two most best bar mitzvahs I have every photographed were largely successful due to the skill of the emcee. Note, not the DJ, but the emcee who actually facilitates games and gets the kids interacting with each other on the dance floor. This is a key component of any bar mitzvah.
Have different menus for kids and adults. Don't even try to get the kids to eat salmon. Have fancy, healthy food for the adults and fun, traditional options for the kids. Not only will the kids be happier, but so will your wallet as mini burgers are way cheaper than uneaten chicken marsala.
Go low key on the swag. It seems every party requires a swag bag nowadays. I would argue that free food and drink are gift enough for guests, but if you feel like you need to do something for your guests, then choose a practical, fun gift option that your guests will really enjoy. For Bryan's bar mitzvah, sunglasses and a beach towel were given to each child. These are perfect gifts with summer now upon us, and the price tag won't break the bank.
You can never go wrong with a candy bar. Kids of all ages love sweets. A bar mitzvah is essentially a birthday celebration, so why not go a little nuts? Bryan's bar mitzvah featured a candy bar, which also doubled as the perfect guest goody bag, and a dessert truck. Yep, you read that correctly: parked right outside of the venue was a dessert truck by Sweetery NYC from which guests could choose such luscious offerings as a mini crème brulee, oreo doughnut, or chocolate chip ice cream sandwich. I am a huge fan of food trucks for any event, and Sweetery NYC did not disappoint. The only consideration to make when reserving a food truck is that if it is raining, then it may be a soggy trek out to the truck. We lucked out with the weather at Bryan's bar mitzvah. It was hot that day, but it was definitely worth braving the heat to get an ice cream sandwich.
Temple portrait venue — Congregation Mount Sinai
Bar Mitzvah venue — Picnic House, Prospect Park
Caterer — Bon Soir Caterers
Dessert truck — Sweetery NYC
DJ, photo booth and dance motivators — MVP LLC
Event planning, centerpieces — Amy Bluestone
If you would like to see more photos from my portfolio, then please visit my website – www.KellyWilliamsPhotographer.com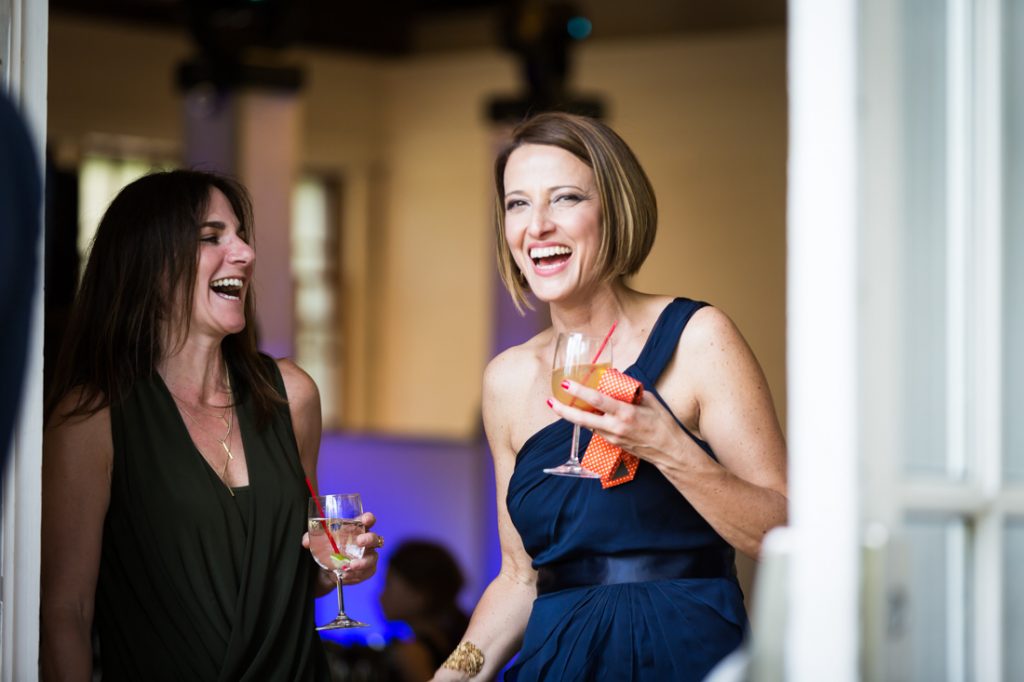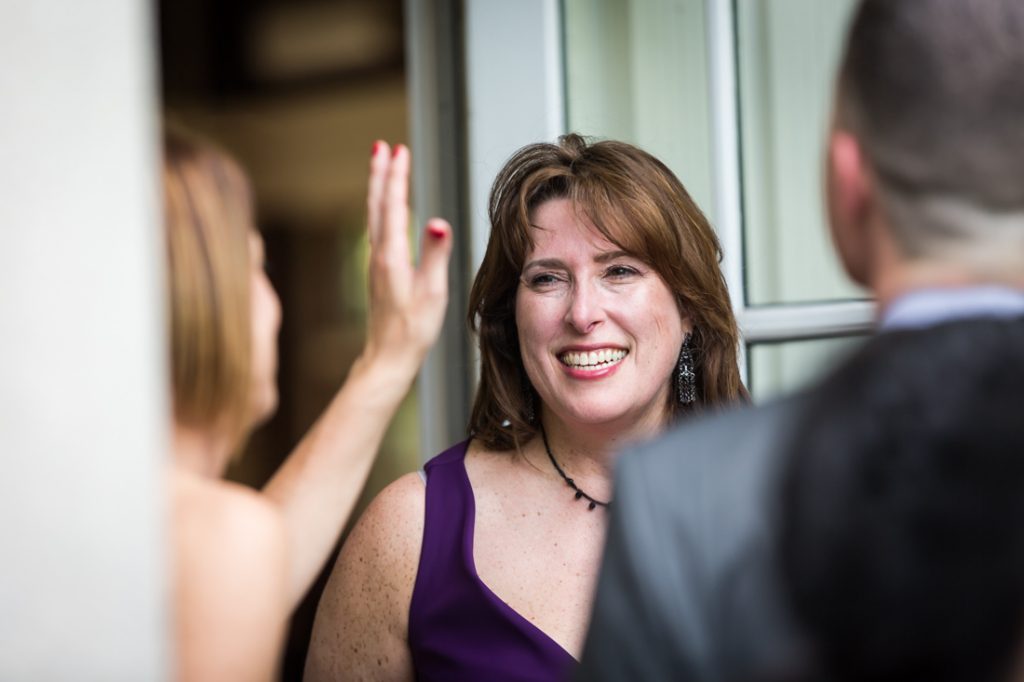 Save
Save
Save
Save
Save